Staff
Nick Cady, Legal Director
nick(at)cascwild.org
Nick grew up in St. Louis, playing in the rivers of the Missouri Ozarks. He attended Truman State University where he received degrees in political and environmental science. Nick then traveled west to attend law school at the University of Oregon. When he is not litigating over irresponsible land management, he can be found paddling or playing soccer.
Francis Eatherington, Conservation Director
francis(at)cascwild.org
Francis has lived and worked in the forests of western Oregon all of her adult life. She was a forestry worker for 20 years before working as the Conservation Director for Umpqua Watersheds. Francis began working with Cascadia Wildlands in 2010. When she's not busy protecting our ancient forests, she's hiking through them with her camera.
Bob Ferris, Advisor
bob(at)cascwild.org
Bob grew up in Silicon Valley as urban sprawl was absorbing the natural playgrounds of his youth. This profound experience was the catalyst for his career in conservation. He has worked for 30 years as a researcher, teacher, and advocate working on issues ranging from Yellowstone wolf restoration to stopping coal exports through the Pacific Northwest. In his spare time he looks for that perfect trout stream and is creating an urban homestead with his green architect and artist wife.
Josh Laughlin, Interim Executive Director
jlaughlin(at)cascwild.org
Josh was born and raised on sandy Cape Cod. He graduated from the University of Oregon with a degree in Journalism and Environmental Studies in 1998 and worked as an editor of the Earth First! Journal until 2001. Upon finishing there, he teamed back up with Cascadia Wildlands where he coordinates the organization's conservation campaigns. When not working to protect and restore the watersheds of Cascadia, he enjoys floating down the bioregion's spectacular rivers, playing ultimate frisbee, and raising his kiddos.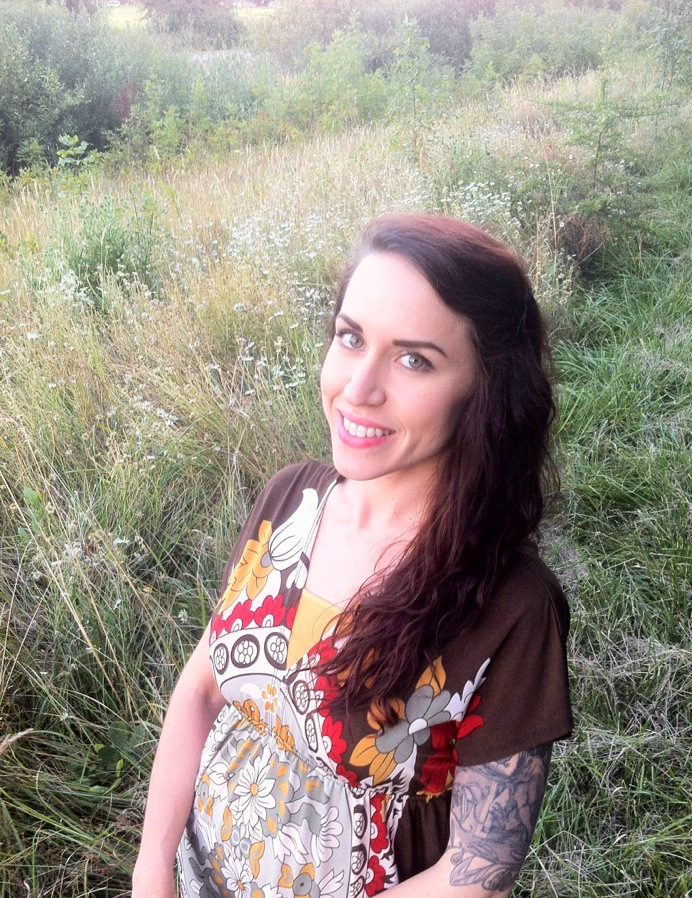 Kaley CoslowSauer, Outreach & Communications Manager
kaley(at)cascwild.org
Kaley is a native westcoaster, born in California but grew up in Rhode Island. While spending her summers in California and rural Oregon, it was in LaPine at her grandparents' RV park, fishing in Oregon lakes, and weeks spent at camp where she developed her love for Oregon. This carried her to the University of Oregon where first she received a B.A. in Art History with a minor in Community Arts. She then studied Multimedia Management, Museum Studies, and Non-Profits to earn a M.S. in Arts Management. She loves to travel, garden, hike, and go camping. When not exploring the outdoors, you can find her sewing and creating art, dancing, and juggling. She loves telling jokes and is always up to hear a new one.
Gabe Scott, Alaska Field Representative
gscott(at)cascwild.org
Gabe has been with Cascadia Wildlands from the beginning. He created our Alaska Field Office in 1998 to protect the northern reaches of Cascadia. When he's not working on protecting the Alaska's wild places, he can be found catching and smoking wild salmon, tromping through ancient forests, and shooting hoops. Gabe was admitted to the Bar in Alaska in 2012.
Board of Directors
Laura Beaton (Treasurer)
Environmental Law Fellow, Shute, Mihaly & Weinberger LLP
Jeremy Hall (President)
Co-owner, Back to the Roots Landscaping
Paul Kuck
Energy Manager, Advantage IQ (Sustainability Consulting Services)
Lauren Padawer
Founder and President, Alaska Glacial Mud Co.
Sarah Peters
Legal and Policy Analyst, WildEarth Guardians
Tim Ream
Climate and Energy Campaign Director, WildEarth Guardians
Tim Whitley (Secretary)
Educator, Director of Energy and Water Education, School District 4J
Irene Wolansky
Marketing Director, Mountain Rose Herbs
Anne Dorsey
Educator, Douglas County ESD and Wolf Creek Job Corps
Advisory Council
Amy Atwood
Senior Attorney, Center for Biological Diversity
Jason Blazar
Stewardship Coordinator, Friends of Buford Park and Mt. Pisgah and the City of Eugene Hendricks Park; President, Camas Educational Network
Ralph Bloemers
Co-Executive Director and Staff Attorney, Crag Law Center
Susan Jane Brown
Staff Attorney, Western Environmental Law Center
Alan Dickman, PhD
Research Associate Professor, Biology Department, University of Oregon
Timothy Ingalsbee, PhD
Executive Director, Firefighters United for Safety, Ethics, and Ecology
Megan Kemple
Farm to School Program Coordinator, Willamette Food and Farm Coalition
Pollyanna Lind
Geomorphologist, University of Oregon Doctoral Student
Beverly McDonald
Beverly McDonald Graphic Design
Lauren Regan, AAL (chair)
Executive Director and Staff Attorney, Civil Liberties Defense Center