we like it wild.
Show the world your wild side. That you support Cascadia, and that you like it wild too! Items listed below are available at our offices in Eugene and Alaska, or at our events (we are working on the best way to offer purchases online). Check out our
events listings
and our
Facebook
page to find out where we will be next!
Interested or have questions? Feel free to Contact Us.
Cascadia Wildlands Stickers – $1 to $2
For one thin dollar you too can strut your Cascadian Wildness on your bumper, bottle, bike, and laptop. The large bumper sticker is 3.75" x 11.5" and we are asking $2, while the smaller bumper sticker measures 3.75" x 7.5" and is only $1. We also have small 2" x 2" stickers that are free when you stop by our outreach table at an event and say hi.
---
Wild Flasks – $15/each or 2 for $25

These 8oz fully wrapped steel flasks have both a front and back image, as seen in the picture above. Comes in its own handy dandy box too, perfect for gifts – it's already wrapped!
---
Beer Kozy / Soda Sweater – $5
Does your frosty beverage of choice need a hug to stay cool? Purchase one of our beer kozies/soda sweaters and beat the heat away with wild style.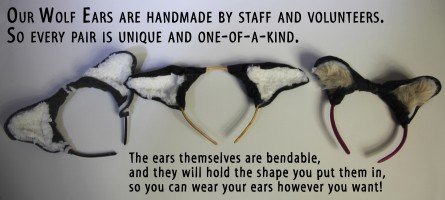 ---
Ask me about my wolf shirt. – $20
in unisex sizes XS/S/M/L/XL
Let out your inner wolf! More colors coming soon! When you purchase this shirt, the proceeds go to our wolf fund to help Cascadia Wildlands' work to restore wolves to the Cascades.
---
Cascadia Flag and Animals Long T-shirt – $20
in unisex sizes XS/S/M/L/XL
This long sleeve blue shirt has Cascadia Wildlands on the front, and our own Cascadia flag image is on the back and center of the shirt. With the sillhouettes of the critters we work to protect every day with the help of our farreaching network of supporters like you!
---
Thank you to our screenprinter,
Threadbare
! Based locally here in Eugene, Threadbare uses only water-based inks so the shirts remain soft with a vintage feel as well as being eco-friendly. Water-based inks are not made of the synthetic polymers of traditional inks, and do not need harsh solvents to clean up. So feel good knowing that the shirt, or beer kozy/soda sweater, you purchase from us is made by local ecologically consious hands who not only do not contribute to environmental hazards, but who are are not exposed to such harsh chemicals themselves either.
Support Local! Act Regional! Think Global!