Here is your chance to get a sneak peek at the wonderful live auction donations contributed by individuals and businesses to support the work of Cascadia Wildlands. This year we will feature 15 spectacular items to celebrate our 15 years of keeping it wild. So please continue visiting this page as the items come in and make sure that you have your tickets for Cascadia Wildlands' 11th Annual Wonderland Auction on December 14th. Please visit the event page for presale ticket info, volunteer opportunities, proxy bid info, and more. This is just the beginning of our wonderful list of live auction items that are as valuable and inspiring as the wildlands they were donated to save! Thanks to all our donors.
Live Auction Items: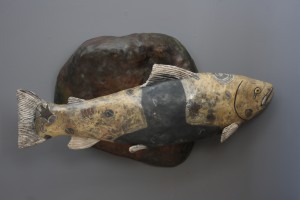 "Between a Rock and a Hard Spot" Mixed Media Sculpture
This striking 39" long, mixed-media sculpture donated by artist Stephen Braun is masterfully emblematic of Cascadia Wildlands work and the challenges we face. This generic salmon festooned with symbols representing human pressures—clearcuts, oil barrel, tires and hooks—is not only visually appealing but encapsulates many of the challenges we face in protecting this iconic fish. Says the artist: "When hung properly, the silhouette on the fish will be covered by the shadow of the viewer, hence the rock and the hard spot title as we, the viewer, are the hard spot." Thought provoking and beautiful.
This striking 39" long, mixed-media sculpture donated by artist
Stephen Braun
for sale at our upcoming
Wonderland Auction
on December 14, 2013 is masterfully emblematic of Cascadia Wildlands work and the challenges we face. This generic salmon festooned with symbols representing human pressures—clearcuts, oil barrel, tires and hooks—is not only visually appealing but encapsulates many of the challenges we face in protecting this iconic fish. According to the artist "when hung properly the silhouette on the fish will be covered by the shadow of the viewer" hence the rock and the hard spot title as we, the viewer, are the hard spot. Thought provoking and beautiful. – See more at: http://www.cascwild.org/between-a-rock-and-a-hard-spot-featured-auction-item/#sthash.Gn5cbuLw.dpuf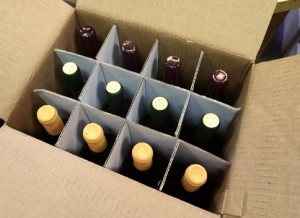 Seed Your Cellar
Whether you are a long-term wine afficionado, or are just getting started, this carefully selected case of fine wine is sure to round out your wine cellar.
(Donor: Tamara Stenshoel, M.D.)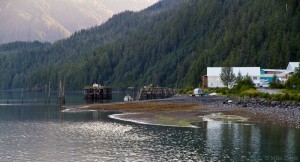 Explore Cascadia's Northern Frontier With a Three Night Stay at the Orca Adventure Lodge
Enjoy a three-night stay at the Orca Adventure Lodge on Prince William Sound near Cordova, Alaska. Explore glacier-covered mountains, kayak the Sound, hike lush rainforests, fish for salmon, and view grizzly bears and other wildlife while staying at this historic restored cannery. Airfare not included.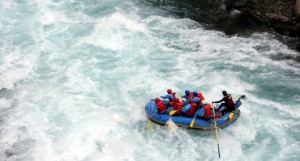 Whitewater Adventure for 10 on the McKenzie River
Enjoy a rafting trip on the mighty McKenzie for you and nine friends complete with lunch, beverages, and rafting gear. Experience Class 2 and 3 rapids, fun for all experience levels! Available for use summer 2014 (dates and times contingent on guides' schedules).
(Donors: Josh Laughlin and Tim Whitley)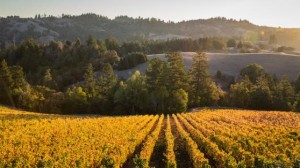 Private Vineyard Ramble
Enjoy a private tour and tasting at the NOT OPEN TO THE PUBLIC Pahlmeyer Winery in Napa, CA. This could be a romantic experience for two, or, for you and up to five friends. After your tour, savor a picnic on the terrace, while taking in the sweeping views of the Napa countryside. Each participant will also take home two bottles of Pahlmeyer's flagship proprietary Napa valley Bordeaux (valued at about $125 per bottle).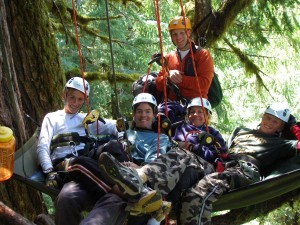 Lunch for Two in an Old-Growth Treetop
Climb an old-growth tree and stay for lunch! You and a friend will climb a tree to take in a murrelette chick's view of the world while enjoying an organic lunch in a "tree boat." Includes orientation, equipment, professional instruction, and lunch.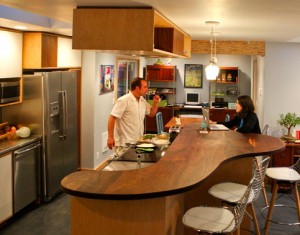 Dinner with the President!
Enjoy a dinner with Jeremy and Erin, the President and First Lady of Cascadia Wildlands! Join them in their gorgeous new kitchen/dining space, which was featured in the Register-Guard's Home and Garden special section in November 2011. You and three of your friends will feast on the finest the Applegate Valley has to offer, including a leg of lamb from the farm of Jeremy's family, and Syrah from Woolridge Creek Winery.
(Donors: Jeremy Hall, Erin Chaparro, Kubli Road Ranch and Woolridge Creek Winery )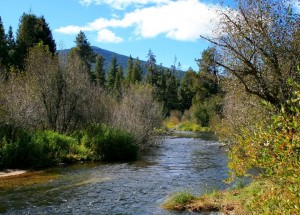 Two-Night Stay in a Crescent Creek Cabin
Spend two nights in a beautiful private mountain retreat (sleeps 6). This comfortable cabin is located on Cresent Creek near Willamette Pass, Odell Lake, Cresent Lake, Waldo Lake, and the Diamond Peak Wilderness. It is the perfect home base for an Oregon weekend of boating, fishing, skiing, or snowboarding. Available any season!
(Donor: Pat and Sally Knox)
Pamper Your Pooch
In this popular package, Eugene's favorite pet sitter, Joe Brittsan, will provide unparalleled care and exercise for your pup for seven days. Can be used for a weeklong vacation or in daily increments totaling seven days.
(Donor: Joe Brittsan)
Two Night Getaway for Six on the Oregon Coast
Enjoy two nights for up to six people in a Gleneden Beach condo (south of Lincoln City) on February 7 and 8, 2014. The condo features a king in the master, twins in the second
bedroom, and a queen murphy bed in the living area. The unit is located in the back building. Maximum occupancy 6.
(Donors:
Tom and Jane Ritley)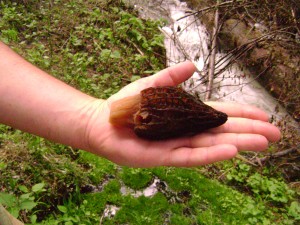 Forest Treasures: Finding and Enjoying Wild Mushrooms
Dive in to the fantastic world of fungi at your feet! You and up to five friends (six people total) will experience a mushroom hunt guided by members of the Cascade Mycological Society (CMS) within a one-hour drive of Eugene. After this informative and fun-filled excursion, your view of the woods may never be the same, after learning all about the amazing mushrooms that grow in our mountain forests (many edibles). Experts with CMS will take you on a guided tour to a local mushroom hotspot, and cover a bit of fungal ecology so that you will know where to look in future forays. Then, the search for yummy edibles begins. The type of mushroom will depend upon the season, but Oregon has plenty of choices.
Later that evening, join Cascadia Wildlands Board Member Sarah Peters for a delicious dinner, at your house or hers, made with some your foraged edibles. She will instruct you on her favorite ways of preparing these forest delicacies – so that you will know what to do with them next time you bring back a basketful – and provide local wine and beer to complement the meal!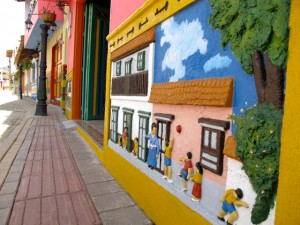 Relaxing, Hiking, Kayaking, and Mountain Biking in Colombia!
Escape to tropical South America!!! Two people will start their extraordinary adventure with up to five nights in a private room at Casa Kiwi in Medellin, Colombia. Located in the heart of the bustling cultural district La Setenta, from your front door you can explore broad pedestrian walkways filled with families and strolling musicians, salsa dance clubs, and many popular restaurants. Medellin has undergone a profound transformation in recent years, becoming a vibrant, peaceful city full of beautiful new parks, awe-inspiring architecture, and public art installations. Then, take the 2-hour bus ride ($10/person, not included) along a safe, well-maintained highway to the beautiful, lively mountain pueblo of Guatape, where you'll spend one week (six nights, seven days) in a private lake-view room at the charming Hostel El Encuentro! The hostel is an easy 10-minute walk from the heart of Guatape, a town famous for its cuisine, nightlife, and colorful homes decorated with hand-carved frescos. Guatape is quickly becoming a premier international outdoor recreation destination (the town hosted the Triathlon World Cup this year!) – discover the local wonders for yourself as you hike to waterfalls, kayak, and mountain bike– equipment rentals are included in this package! Finish your trip with one more night in Medellin at Casa Kiwi before you fly back to the US… or wherever your travels may take you! Air travel to and from Medellin (direct flights available from many major US cities) not included. Meals are not included (but are generally very affordable, and both hostels have full kitchens if you prefer to shop at local markets and cook). The five nights in Medellin can be scheduled on each end of your trip or as a consecutive stay, depending on your travel preferences. (For more pictures click
here
)
(Picture forthcoming!)
Exciting Whitewater Rafting Trip for 8 on the North Umpqua River
Raft the deep emerald waters of the North Umpqua River! You and 7 friends will spend a day floating through stunning mountain scenery and lush primeval forests (rafting for up to 8 people). The Umpqua is the most pristine watershed in the southern Cascade Range and home to thriving salmon runs. You'll have a wild ride through class 3 rapids and a few class 4 as well! This trip includes the option of paddle rafting, which means you actively paddle with a guide, and/or riding on guided oar boats, which means you can relax, watch the wildlife, and just enjoy the ride. This whitewater rafting adventure on the world-renowned North Umpqua River will be a fun-filled day to remember! Available on a mutually agreeable date April-July 2014. Spring run off or hot summer day, you choose. Rafting gear, beverages and lunch provided.
(Donors: Jim Flynn and Barry Martin)
Three Nights at The Oregon Cliff House on the McKenzie River
Situated on a private acre and a half with spectacular McKenzie River views from every room, the Oregon Cliff House helps you escape from any stress or worry. This beautiful 1,800 square foot home (3 Bedrooms, 2 Baths, Sleeps 6-7) has inlaid hardwood floors, granite and tile throughout, and carpet in the bedrooms. It has a built-in BBQ inside and two more outside. There is a horseshoe pit, a seven-site campground, and a wiffle ball field complete with a home run fence, warning track, pitching mound and backstop. There is also a fire pit and parking for 20 cars. A large deck overlooks the river and stairs built in to the cliff offer water access. The river is shallow enough to walk out to the middle and fly fish a great channel in the late summer and fall months. Fine print: valid until December 14, 2014. The house may be used anytime from September through May, except during a major holiday weekend, and all cleaning and tax is included.
(Donor: Shaun Nugent)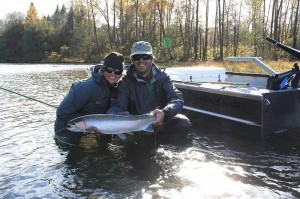 Private Guided Fly-Fishing Trip w/ Ty of Caddis Fly
(Details forthcoming!)
(Donors: Ty and The Caddis Fly Angling Shop)
.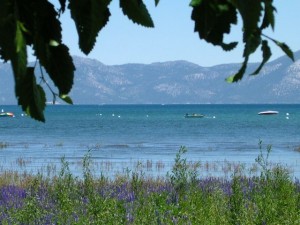 One Week Stay at a Tahoe Condo Near Beautiful Lake Tahoe
Spacious (3 BR, 2 1/2 BA) Tahoe condo at Tahoe Tavern Shores. Just steps from the lake near Tahoe City on the California side, this comfortable vacation home sleeps 7-8, and is within walking distance of all amenities. Open dates to be determined by mutual consent between May 1st and October 31st 2014.
(Donors: Bill and Mary Ferris)