By Bob Ferris
Outdoor writers have selected their field not because it is a pathway to fame and riches but because they love the subject matter.  Being a successful outdoor writer demonstrates a level of skill and personal dedication that few of us will ever possess or aspire to.  That is why it is so significant when these writers elect to donate their written works to our annual auction.   Their gesture—like their words–says so much.  And this year we are particularly touched by the stature and the assortment of authors who have offered up their works to help support Cascadia Wildlands.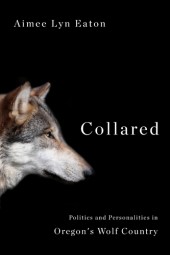 Collared: Politics and Personalities in Oregon's Wolf Country
by Aimee L. Eaton introduces readers to the biologists, ranchers, conservationists, state employees, and lawyers on the front lines, encouraging a deeper, multifaceted understanding of the controversial and storied presence of wolves in Oregon.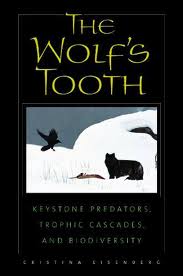 In The Wolf's Tooth
, scientist and author Cristina Eisenberg explores the concept of "trophic cascades" and the role of top predators in regulating ecosystems. Her fascinating and wide-ranging work provides clear explanations of the science surrounding keystone predators and considers how this notion can help provide practical solutions for restoring ecosystem health and functioning.
A 2011 Nautilus Book Award winner and a 2010 Independent Publisher Book Award winner,
Salmon in the Trees
tells the story of the Tongass, a 17 million-acre temperate rain forest fringing the coastal panhandle of Alaska and covering thousands of islands in the Alexander Archipelago. With some of the world's highest densities of grizzly bears, black bears, and bald eagles, the Tongass National Forest is a place that time hasn't quite caught up to yet. Here, millions of wild salmon are the crucial link between the forest and the sea, and shape both animal and human lives. But can the great forest's biological treasures withstand the modern pressures of a globalized world?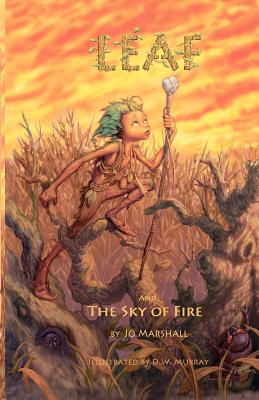 Childrens author Jo Marshall is donating two sets of her popular three-book
Twig series
.  These books are wonderful educational adventures for young readers that teach about nature and environmental issues such as climate change.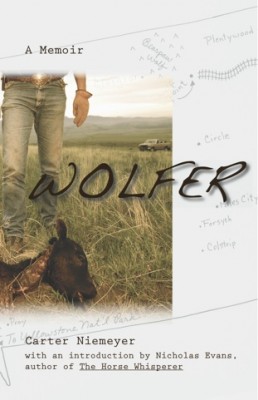 Wolfer-A Memior
. His plan was to stay in Iowa, maybe get a job counting ducks, or do a little farming. But events conspired to fling Carter Niemeyer westward and straight into the jaws of wolves. From his early years wrangling ornery federal trappers, eagles and grizzlies, to winning a skinning contest that paved the way for wolf reintroduction in the Northern Rockies, Carter Niemeyer reveals the wild and bumpy ride that turned a trapper – a killer – into a champion of wolves.
The Homeward Wolf
.  Wolves have become a complicated comeback story. Their tracks are once again making trails throughout western Alberta, southern British Columbia and the northwestern United States, and the lonesome howls of the legendary predator are no longer mere echoes from our frontier past: they are prophetic voices emerging from the hills of our contemporary reality.
Kevin Van Tighem's first RMB Manifesto explores the history of wolf eradication in western North America and the species recent return to the places where humans live and play. Rich with personal anecdotes and the stories of individual wolves whose fates reflect the complexity of our relationship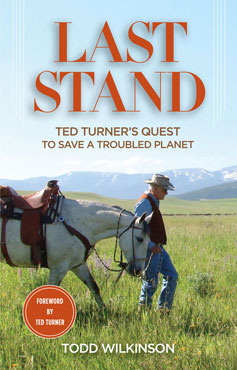 Last Stand: Ted Turner's Quest to Save a Troubled Planet.
 A highly regarded environmental journalist, Todd Wilkinson, turns his attention to one of the most compelling personalities in American business. Last Stand gives us a new, unexpected lens through which to view a previously unsung hero of conservation and offers prescriptions for the future of conservation. (Our copy is signed by the author and Ted Turner)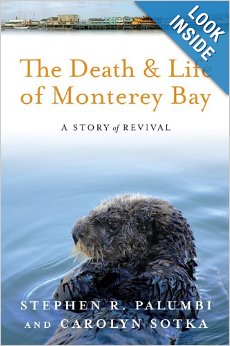 Anyone who has ever stood on the shores of Monterey Bay, watching the rolling ocean waves and frolicking otters, knows it is a unique place. But even residents on this idyllic California coast may not realize its full history. Monterey began as a natural paradise, but became the poster child for industrial devastation in John Steinbeck's Cannery Row,and is now one of the most celebrated shorelines in the world.
It is a remarkable story of life, death, and revival—told here for the first time in all its stunning color and bleak grays by Stephen Palumbi and Carolyn Sotka.
The Death and Life of Monterey Bay
begins in the eighteenth century when Spanish and French explorers encountered a rocky shoreline brimming with life—raucous sea birds, abundant sea otters, barking sea lions, halibut the size of wagon wheels,waters thick with whales. A century and a half later, many of the sea creatures had disappeared, replaced by sardine canneries that sickened residents with their stench but kept the money flowing. When the fish ran out and the climate turned,the factories emptied and the community crumbled. But today,both Monterey's economy and wildlife are resplendent. How did it happen?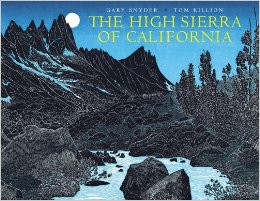 Combining the dramatic and meticulous work of printmaker Tom Killion–accented by quotes from John Muir–and the journal writings of Pulitzer Prize-winning poet Gary Snyder,
The High Sierra of California
is a tribute to the bold, jagged peaks that have inspired generations of naturalists, artists, and writers.
For over thirty years, Tom Killion has been backpacking the High Sierra, making sketches of the region stretching from Yosemite south to Whitney and Kaweah Crest, which he calls "California's backbone." Using traditional Japanese and European woodcut techniques, Killion has created stunning visual images of the Sierra that focus on the backcountry above nine thousand feet, accessible only on foot.
Accompanying these riveting images are the journals of Gary Snyder, chronicling more than forty years of foot travels through the High Sierra backcountry. "Athens and Rome, good-bye!" writes Snyder, as he takes us deep into the mountains on his daily journeys around Yosemite and beyond.  
Winner of the California Book Award Medal.
Please come to the 11th Wonderland auction on December 14th and bid on these wonderful literary works written by authors who are true friends to Cascadia Wildlands in all respects.  We thank them and other auction donors who value our work and our shared love of wildlife and wildlands,