Laura Zuckerman, Reuters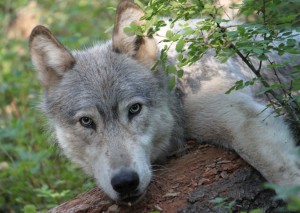 December 11, 2013
SALMON, Idaho (Reuters) – The first statewide competition in decades to hunt wolves and coyotes in Idaho has sparked outrage among wildlife conservationists, who condemned it as "an organized killing contest."
The so-called coyote and wolf derby is slated for the weekend of December 28-29 in the mountain town of Salmon, Idaho, where ranchers and hunting guides contend wolves and coyotes threaten livestock and game animals prized by sportsmen.
The tournament offers cash and trophies to two-person teams for such hunting objectives as killing the largest wolf and the most female coyotes. Children as young as 10 will be welcomed to compete in a youth division.
Idaho opened wolves to licensed hunting more than two years ago after assuming regulation of its wolf population from the federal government.
But Idaho Department of Fish and Game wolf manager Jason Husseman said the upcoming event is believed to be the first competitive wolf shoot to be held in the continental United States since 1974, when wolves across the country came under federal Endangered Species Act protections.
The wolf, an apex predator that once ranged throughout North America, had by then been hunted, trapped and poisoned to the brink of extinction in the lower 48 states.
Wolves in the Northern Rockies, including Idaho, and in the western Great Lakes were removed from the federal threatened and endangered species list in recent years as their populations climbed and federal wildlife managers declared them recovered. The Obama administration earlier this year proposed removing most wolves nationwide from the list.
The upcoming derby is being sponsored by Idaho for Wildlife, a nonprofit whose aim is "to fight against all legal and legislative attempts by the animal rights and anti-gun organizations" to impose restrictions on hunting or guns, according to the group's website.
When contacted by telephone on Wednesday about the event, organizer and Idaho big-game outfitter Shane McAfee said media inquiries were not welcome.
Similar contests tied just to coyotes – allowed to be shot on sight as nuisances in much of the U.S. West – have prompted protests in recent years in states such as New Mexico, where many ranchers and hunters endorse the competitive hunts.
Lynne Stone, director of the Boulder-White Clouds Council, an Idaho conservation group, called the planned wolf-coyote derby "an organized killing contest."
"Stacking up dead animals and awarding children for killing them has no place in a civilized society," she said.
But Barbara Soper, whose 11-year-old daughter has registered to team with an adult hunter for the Idaho competition, said she and her husband are all for it.
"It's my daughter's first big adventure, and she thinks it's awesome," Soper said.