August 14, 2012
Scott Learn, The Oregonian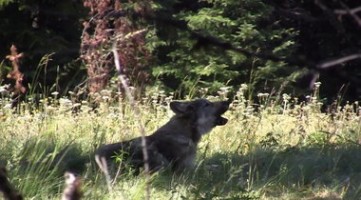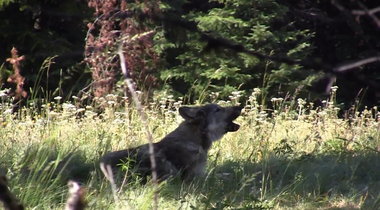 Gray wolves in the western Oregon and Washington and California are just beginning to recover and should continue to be protected under the Endangered Species Act, 24 conservation organizations said today in a letter to President Obama.
The U.S. Fish and Wildlife Service is proposing to rescind the 1978 listing of wolf populations in the lower 48 states, but is considering continuing to protect distinct wolf populations in the Northwest and northeastern United States. Today, there are about 100 wolves dispersed among five Oregon packs and eight in Washington, including wolves in western Washington, the conservation groups say.
Congress de-listed Rocky Mountain gray wolves earlier this spring, which effectively took wolves in the eastern third of Oregon and Washington off the list. But the groups want continued coverage for wolves in western Oregon and Washington and California, where they expect wolf populations to grow.
The letter says wolves have allowed streamside vegetation to recover by forcing elk to move, benefiting songbirds and beavers. Wolves in Yellowstone National Park also benefited scavenging animals such as weasels, eagles, wolverines and bears, the letters says, and increased numbers of foxes and pronghorns by controlling coyotes.
Gray wolves were abundant in Oregon and Washington at the time of Euro-American settlement, the Fish and Wildlife Service says. But they were extirpated from the region entirely by the 1940s, the result of "intense human persecution."
They've recently trickled back into the Northwest as a result of dispersal from British Columbia and reintroduced wolves in the Northern Rocky Mountains.
Many ranchers support de-listing because wolves prey on livestock. The conservation groups, including the Center for Biological Diversity, Oregon Wild and the Sierra Club, contend rancher compensation programs and efforts to reduce livestock exposure to wolves can address the problem.
Wolves throughout Oregon and Washington are protected by state endangered species listings. The conservation groups say the federal listing provides a recovery plan for the whole region, additional protections against poaching and more money and expertise applied to recovery.
U.S. Fish and Wildlife is expected to finalize levels of federal protection by early 2013.
Note: Cascadia Wildlands is part of this initiative as well.