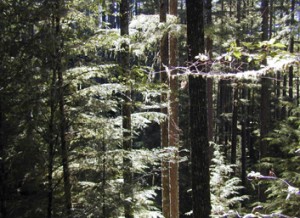 Tuesday the Oregon State Land Board gave the green light to sell five scattered tracts in the Elliott State Forest east of Coos Bay.
The 27-hundred acres have been managed by the state for almost a century. Earnings from timber sales go to the state's Common School Fund. Due to restricted harvests, the School Fund lost money in 2013, reducing pa
yments to all Oregon school districts. Jim Paul is with the state land board. He says this sale may set a precedent for future state land sales.
Paul: "It'll actually give us the first real data, so to speak, on what these forest lands are actually worth."
In the next few months, Mary Abrams, the Land Board Director, will set an appraised value and put the parcels up for bid. Conservation groups and logging companies have expressed interest. Paul says the land will likely go to the highest bidder.
Click below to take action.