This year's Wonderland Auction–our 12th–promises to be a fantastic, exciting event. We hope that you will join us! In addition to gift certificates to local businesses, wonderful gift packages for everyone on your list, and fine art, we'll also be offering exciting live auction items, including those below. This is an evolving list as items and details are added continuously until the end of November so keep visiting and dream about these exiting items and packages
.
Learn How To Howl Like—and with—REAL MONTANA WOLVES!
Ted Turner, the famous founder of CNN, is today a pathfinding conservationist who inspires millions around the world. His visually-stunning Flying D Ranch in southwest Montana is home to one of the largest wolf packs in the Lower 48 states. Literally off his pack porch, Ted has howled to wolves and been answered by them. Ted's conservation stewardship efforts are led by Mike Phillips, the former federal biologist who was in charge of wolf recovery in Yellowstone National Park when the animals were restored 20 years ago. Today, Mike oversees the Turner Endangered Species Fund and is a state senator in Montana. In this extremely rare opportunity, you and your friends, too, can learn to howl like a wolf on Turner's private backcountry wonderland. For this auction item, up to six people can join Mike Phillips on Ted's Flying D Ranch for an evening howl beginning in late afternoon and extending until dusk. You may even see some members of Turner's famous bison herd and other wildlife. Joining Mike will be Todd Wilkinson, author of the critically-acclaimed book "Last Stand: Ted Turner's Quest to Save a Troubled Planet." Mike will provide transportation on the ranch and brownbag picnic lunches. Cascadia Wildlands will give the winning bidder six paperback copies of Todd's book to bone up on Turner. Note: This auction item does not include transportation to Montana or lodging and is available from June 15 to Sept. 1 (when howling is best and pups are closer to their dens). While a howling encounter cannot be guaranteed, it is very likely. The winning bidder will also need to arrange a date with Mike Phillips well in advance. This opportunity is incredibly rare and this item like others on this page are available for proxy bidding .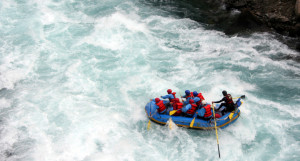 McKenzie River Rafting for 10
Whitewater Adventure for 10 on the McKenzie River. Enjoy a rafting trip on the mighty McKenzie for you and nine friends complete with lunch, beverages, and rafting gear. Experience Class 2 and 3 rapids, fun for all experience levels! Available for use summer 2015 during a mutually agreeable date. Generously donated by Tim Whitley and Josh Laughlin.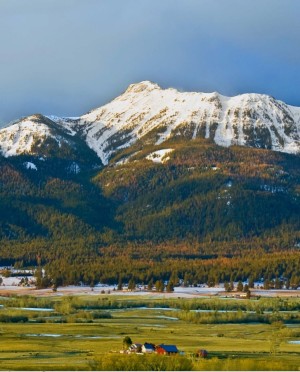 B&B Stay with Wolf and Wildflower Tour
Spend two nights with our friends at Barking Mad Farm in Enterprise, Oregon. Rob Klavins—our frequent collaborator at Oregon Wild—co-owns this bed and breakfast venture with his wife Emily and they have generously donated a two-night stay along with a wolf and wildflower tour. Generously donated by Rob and Emily Klavins and Wally Sykes.
Three Nights at Orca Adventure Lodge
Explore Cascadia's Northern Frontier with a three night stay at Orca Adventure Lodge on the east side of Prince William Sound near Cordova, Alaska. Explore glacier-covered mountains, kayak the Sound, hike lush rainforests, fish for salmon, and view grizzly bears and other wildlife while staying at this historic restored cannery. (Airfare not included. Dates between June 1 and September.) Generously donated by Steve Rainey and Orca Adventure Lodge.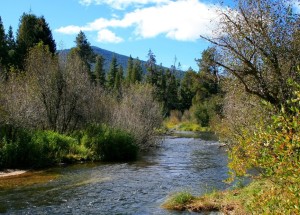 Crescent Creek Cabin Adventure
Two-Night Stay in a Crescent Creek Cabin. Spend two nights in a beautiful private mountain retreat (sleeps 6). This comfortable cabin is located on Crescent Creek near Willamette Pass, Odell Lake, Crescent Lake, Waldo Lake, and the Diamond Peak Wilderness. It is the perfect home base for an Oregon weekend of boating, fishing, skiing, or snowboarding. Available any season! Generously donated by Pat and Sally Knox.
Widmer Brothers' Beer for a Year Package
One case of beer to be picked up in North Portland each month from Widmer Brothers. Chose from Hefeweizen, Drop Ten Amber Ale, Upheaval IPA, Alchemy Pale Ale, or their season beers. Flavors subject to availability and the certificate starts January 2015 and ends in December 2015. Generously donated by Widmer Brothers.
Pacific Northwest Design-a-Vacation Package
Two guests will enjoy a two-night stay at one of Worldmark's signature time-share destinations in the West. Work with the time-share owner on mutually agreeable dates for a stay in either a high-rise resort in Vancouver, BC, a historic San Francisco hotel, or a beachside resort (pictured above)
in Seaside, Oregon (specifics on each accommodation at Worldmark's
website
). Black out dates may apply. Generously donated by Jane and Tom Ritley.
Romantic and Rowdy Portland Package
A two-night stay for up to four in a romantic North Portland cottage, tickets for four to Mississippi Studios for a concert of your choice and a $100 gift certificate to barbar. Generously donated by Noah Greenwald and Amy Atwood and Mississippi Studios.
Urban Cottage Stay and Eats in the "Whit "
Experience the Whiteaker with up to 2 friends with an overnight stay in a charming urban cottage in the Whiteaker. Gift certificates to Izakaya Meiji ($20) and Sweet Life ($35) included! Generously donated by Catherine Reinhart, Izakaya Meiji and Sweet Life.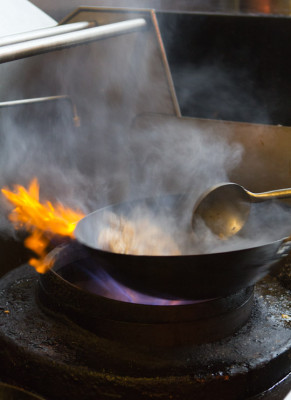 Thai Dinner Party for Six
Enjoy a delicious four-course Thai dinner for six in your home! Includes green papaya salad or Tom Kha soup, Pad Thai with fresh vegetables, Masaman Curry with sticky rice, and a Thai dessert. Vegan or vegetarian options are available. Night to be coordinated with the chef. Expires December 31, 2015. Generously donated by Bev McDonald.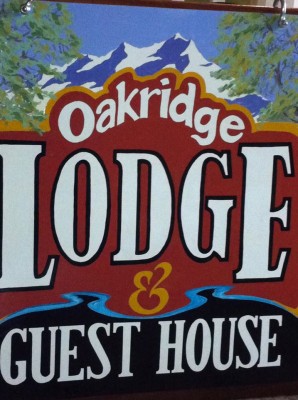 Oakridge Ski, Eat and Sleep Package
This ski, eat and sleep package includes a one night stay for two at Oakridge Hostel, a $50 gift certificate to the Uptown Bistro, two $25 gift certificates to Brewers' Union and 2 all-day cross-country ski rental from Willamette Mountain Mercantile in Oakridge. Generously donated by the Oakridge Lodge, Uptown Bistro and Willamette Mountain Mercantile.
Sunshine Limo Wine Tasting Tour
Take up to nine of your friends for a 3-hour wine tasting tour to one or two local wineries. Ride in style and safety. Package includes vehicle and driver only—

tip and gas charges not included

. Generously donated by Sunshine Limo.
Copper River Salmon
Includes one Chinook salmon and 20 pounds of Sockeye salmon for the Copper River area near our northern office. The fish are available in May 2015 and are generously donated by our long-term friend Dune Lankard of the Eyak Preservation Council.
Rogue River Fly Fishing
Fly fishing trip for 2 on the Rogue, provided by Rainbows on the Fly. It is a full day trip. Usually 7-8 hours, depending on day, fishing and client. It is somewhere on the Rogue depending on time of year, flows etc… All equipment provided. $25.00 fee if I supply flies and tippet. Water and sodas included. Enjoy an overnight stay at The Lodge at Riverside in Grants Pass. Generously donated by Rainbows on the Fly and The Lodge.
Catch A Night with Kyle Over Dinner and Drinks
Famed local conservationist and fly-fisherman Kyle Smith is offering himself up for auction to some lucky bidder. Spend an enjoyable, fun and mutually agreeable evening with Kyle over dinner and drinks and learn what makes Kyle…Kyle. Generously donated by Kyle Smith.
Save $10 per ticket by buying tickets electronically. Buy now as we only have 350 tickets.