By Bob Ferris
When I was in college I remember that some creative professor offered a course called Physics for Poets. I always thought that was a pretty interesting pairing. Since then I have observed that wonderful things emerge when science and arts are combined or co-mingled. That is one of the reasons that I am so jazzed about the artwork we are seeing come through our humble door on its way to our 10th Annual Wonderland Auction. I am moved by it and humbled by the generosity of these artists. Here is a sampling of what will be on display and open for bid:
This striking 39" long, mixed-media sculpture called "Between a Rock and a Hard Spot"donated by artist Stephen Braun for sale at our upcoming Wonderland Auction on December 14, 2013 is masterfully emblematic of Cascadia Wildlands work and the challenges we face. This generic salmon festooned with symbols representing human pressures—clearcuts, oil barrel, tires and hooks—is not only visually appealing but encapsulates many of the challenges we face in protecting this iconic fish. According to the artist "when hung properly the silhouette on the fish will be covered by the shadow of the viewer" hence the rock and the hard spot title as we, the viewer, are the hard spot. Thought provoking and beautiful.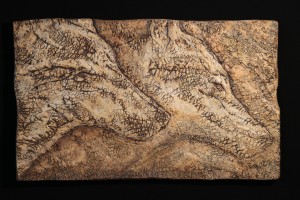 This stoneware mixed media wall mounted piece is part of a series celebrating the return of wolves to Oregon by Philomath artist Leslie Green. This piece and others in this series are meant to evoke cave paintings and the beauty and wildness of nature.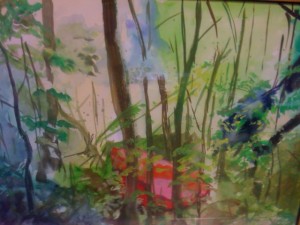 This contemporary gouache on paper painting by up and coming Seattle artist Kate Vrijmoet entitled "Red Velvet Couch" (18X24 in) captures the colors of forest and forest understory–some natural and some not.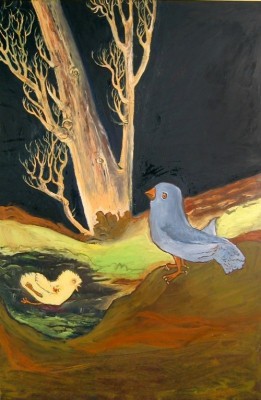 This painting by Seattle-based artist
Jody Joldersma
is entitled "
Bird Mourns Baby Chicken
." Jody draws upon her experience of growing up caught between a culturally repressive conservative suburb and the rural escapism of her Grandparent's farm.
Tim Giraudier
is a Eugene-based photographer whose images of natural areas are fine art, like the photo of Waldo Lake above, and also have served as an effective conservation tools. Tim's work including some of his iconic images of the Devils' Staircase are frequently featured on our website.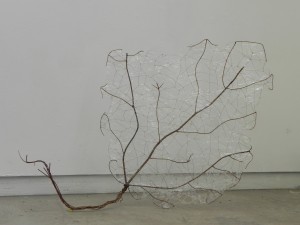 Sculptor Alyssa Christine Warren was born and raised in Grants Pass, Oregon and tends to work in steel and random materials. She finds her inspiration in the natural world and works to highlight the intricacies of nature; bring attention to details often passed by unnoticed; play on the contrast of the natural world vs. the industrial and material world;, and to make beautiful, larger-than-life objects.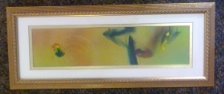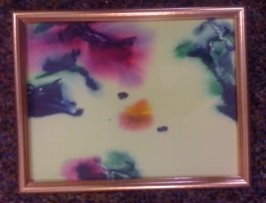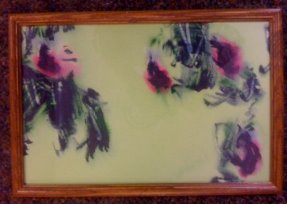 The above three watercolors are by Washington-based artist
Dick Matthias
who lives on the Stillaguamish River and hour east of Seattle. Small in size, they have a large impact and are inspired by the nature that surrounds Dick's home.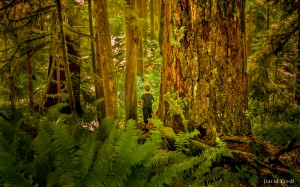 Photographer and former Cascadia Wildlands board member David Tvedt from Eugene contributed two photographs of two of our favorite places. The one above is of the Elliott State Forest and evokes the concept of legacy and how important it is to save these places for future generations. And the photograph below is of Crater Lake at sunset. This reflects Dave's efforts to save wilderness areas including Crater Lake and the Devil's Staircase.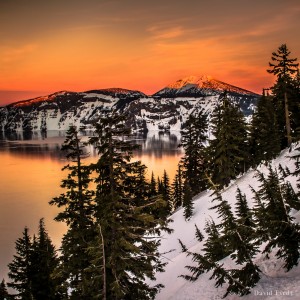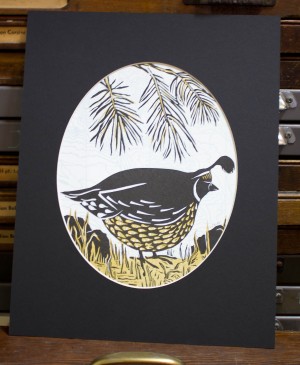 Katherine Case at
Meridian Press
donated this framed three-color print of a quail (above) and Red Tailed Hawk (below) that is letterpress printed from hand-carved linoleum and photopolymer plates onto archival paper, each in an edition of 70, image size is 8"x10".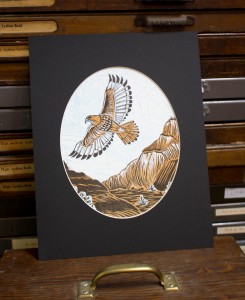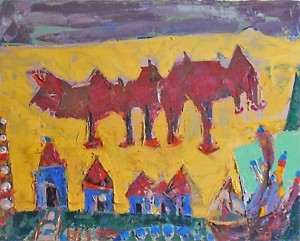 The oil and canvas painting (above) entitled "Diva A" was painted and donated by Eugene-based painter and muralist Hans d'Hollosy.
Now you can see why we are humbled. The generosity of these artists is overwhelming and greatly appreciated. Take a peek at these offerings and buy your tickets to these event now. Click below for details and I hope to see you there.