By Bob Ferris
There are tons of rumors floating around about the Huckleberry Pack. Things are being said about wolves, the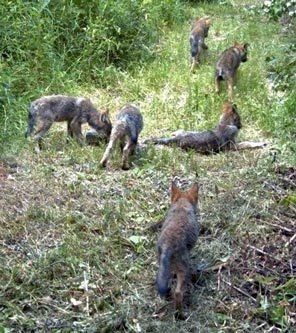 rancher, WDFW and even private property rights. In this say-anything and believe-anything society we now find ourselves in we have to be discerning and cut the tails off both ends of the information spectrum to find something approaching the truth of this matter. But there are some things we know and should be concerned about.
The first is the agency behavior. The public expressed great displeasure at the way the Wedge Pack incident was handled and many of us—including Cascadia Wildlands—were simultaneously
critical
and
stood
(and are standing) ready with concrete ideas and solutions for moving forward. As we look at this Huckleberry Pack situation it was clear that both were ignored.
Most of my professional life has involved looking at complex ecological, economic and social systems in a conservation context. And this Huckleberry situation is one of the most complex and myth filled. Taken in its purest form what the wolves and this huge sheep flock on private timberlands in northeastern Washington State represents is the collision between a nearly two century old effort to transform the West into pastures and woodlots for the benefit of a select few and the desires of the many to see wildlands that are wild. Both sides of the debate have valid points but rather than searching for solutions many are looking for bigger and uglier conflicts. That search will ultimately result in poor outcomes for both sides.
In many people's minds what makes this situation special is that it happens on private lands rather than public because that gets away from the issue of subsidies and below market grazing. While that is kind of true, rural counties—like Stevens County—are notoriously subsidized by federal monies and by the more urban counties in the state. Rural road systems and education are two areas where rural residents enjoy amenities far above their federal, state or county tax contributions and there are many others.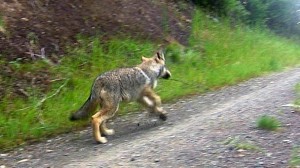 Certainly there are valid reasons for this osmotic flow of tax dollars and there should be no shame in it. But it also should not be ignored or denied by those whose activities—like ranching and timber harvests—are compromising the water quality, recreational opportunities and ecological services needed or enjoyed by those parties footing some of their bills. Nor should this situation encourage a sense of self-righteousness or crowing from rural private landowners promoting their reputation for rugged self-reliance, because it only makes these folks look a lot like teenagers plastering their rooms with no trespassing signs.
On the flipside those in urban areas need also to understand a few things. First off, animal protein and lumber comes from somewhere. Only 14% or so of people in the United States are vegans or vegetarians and most of us live in houses so divorcing ourselves from this situation like we are disinterested parties is not productive nor is it honest. We all have a hand or hands in this.
We have to be honest too about the wolves and livestock. Wolves are wild critters and they do occasionally kill livestock and where that happens it is a problem for that producer. That said, there is really no excuse for
comments
like those made recently by Senator Mike Crapo of Idaho—a state which seems poised to nominate "lying about wolves" as an Olympic sport. Leaders should certainly have strongly held beliefs but their leadership should not consist of throwing gasoline on a fire and the complaining about the heat.
Which brings us to sheep. Domestic sheep are bred to be docile and afraid of their own shadows. They are as distant in many ways from their canny wild ancestors as teacup poodles are from wolves. So how truly prudent is it to release these walking, wool-covered cocktail wieners into a rough and rugged, re-wilding landscape?
Certainly folks should be granted great latitude in the way they manage or use their private lands, but there are limits particularly when those lands often enjoy
substantial tax benefits
because of their perceived benefits for wildlife and watersheds—which are diminished by sheep and cattle grazing. Or when the users of these tax-advantaged parcels or public lands expect non-trivial amounts of state and federal assistance to deal with conflicts with endangered wildlife such as the $75,000 cost of controling the Wedge Pack.
So where does that leave us? My sense is that this pack was aptly named because huckleberries are fruits used both by humans and wildlife. When cultivated and over managed huckleberries only provide food for humans and little benefit for wildlife. And when approached too casually in their wild state there are sometimes conflicts with bears and other wildlife. But when left in their natural state and sensitively and cautiously approached by humans they yield both a wonderful experience and a tasty treat.
This Labor Day weekend is one of respite for the wolves and is a good time for reflection about this whole affair. The WDFW, for instance, needs to consider how they move forward and how to repair their doubly bruised reputation with the public they serve.
This rancher and others need to think about how their businesses can thrive in this re-wilding landscape and how their choices of livestock breeds and management options can lead to conflict and loss or more happy outcomes. In this they might look at other options such as hardier breeds of sheep and cattle or even bison as Ted Turner has on his Flying D ranch and elsewhere (for more on this latter topic please consider attending one of the
Two Talking Wolves
tour stops).
Washington's Governor Inslee needs to think about how he can help the WDFW deal better with this situation and others. Our sense is that the best pathway would be what was done in Oregon where the agency, ranchers and wildlife advocacy groups sat down and negotiated rules that were later adopted by the legislators and the Fish and Wildlife Commission. It took 18 months, but it was worth it.
And wolf advocates must reflect as well. Based upon comments that I have seen, we need to become more aware and sensitive to the situations faced in rural areas and proceed in an informed and respectful manner. I know this is difficult—particularly in the face of vitriol—but it is necessary as well as keeping up the pressure needed to get the logical and best parties to the table in Washington. Please click below to help and share this around the social networks.