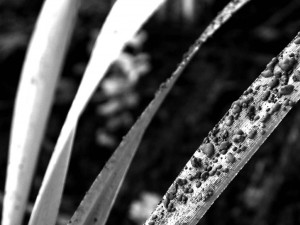 By Scott Learn, The Oregonian
April 1, 2013
Another Northwest coal export project has dropped off the boards.
The Port of Coos Bay said today that it has ended its exclusive negotiating agreement with Metro Ports of California, which had been exploring a coal export terminal in Coos Bay.
The project was one of five under consideration in Oregon and Washington. It was also the only one likely to bring mile-plus coal trains through southeast Portland, Milwaukie, Salem and Eugene.
The deadline for Metro Ports exclusive option ended on Sunday, after 1 1/2 years of work and several extensions. Earlier this year, two other players in the deal dropped out: Mitsui and Korean Electric Power Corporation.
The Port announced late today that it had ended the agreement. A Metro Ports spokeswoman said the company had no comment.
In a port press release, CEO David Koch said the port would continue to pursue development that focused on the coastal harbor's "unique characteristics," including developable land, a short distance to Pacific trade routes and experienced maritime labor.
The port may still pursue coal export, said David Petrie, founder of Coos Waterkeeper, which opposed the deal. But expensive rail improvements needed to accommodate coal trains make the prospects "highly unlikely," Petrie said.
It's the second coal export project to fall by the wayside. Last year, RailAmerica abandoned plans to construct a coal storage and export facility at the Port of Grays Harbor.
Developers looking to ship Montana and Wyoming coal to Asia have applied for permits for export terminals in Boardman, Longview, Wash., and near Bellingham, Wash.
Terminal developer Kinder Morgan has not decided whether to apply for permits for a terminal at Port Westward, on the Columbia River near Clatskanie.
The Coos Bay project would have shipped up to 11 million tons of coal a year to Asia. The project would have brought $250 million in investment, $182 million in upgrades to the Coos Bay Rail Link from Eugene and 165 permanent jobs.
Port staff will begin internal discussions of "a broad range of marine cargo opportunities," the port's release said, and may ask the port commission later this year to solicit proposals.