I had a short talk with Todd Wilkinson yesterday morning. These chats are becoming more frequent as our
book and lecture tour
becomes more real and concrete.  We talk logistics but we also talk current events and philosophies.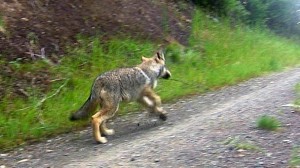 On some level we are like musicians trading guitar licks in preparation for a set of concerts after not playing together for decades.  The good news is that we are pleased and comfortable with the sound.
This morning we talked about wolves—huge surprise.  Specifically, we opined about the joyous
Wyoming decision
and the sadness and anger over the
Toby Bridges incident
—one playing off the other like bass and lead guitars.  The song that emerges is that many states are just not ready to be responsible for wolves—philosophically, culturally or operationally.
The Wyoming wolf experience and the judge's ruling reinforces the reality that many state fish and wildlife agencies—particularly those heavily influenced by timber, energy and trophy hunting interests—cannot tackle this important undertaking without serious revision and retooling.  This really runs deep with the wildlife commissions as well as the agencies they oversee. And the public clearly sees through the rhetoric to the underlying and often contradictory attitudes and actions.
The physical manifestation of this wink-wink-nudge-nudge approach to post-federally listed wolves (that does not really fool anyone) is Toby Bridges of Missoula, Montana running over two wolves and bragging about it on Facebook.  Yes this is Montana and not Wyoming, but I cannot help but think that these seeds of wolf hatred would grow less easily and spontaneously if these state agencies did not create such fertile soil through their treatment of wolves and messaging.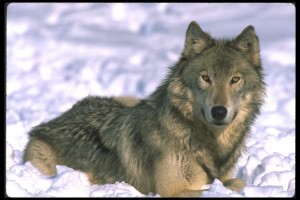 State agencies need to demonstrate that they are serious about wolf recovery prior to taking over the reins on this.  And that conversation cannot start with "this how we will manage wolves," it has to start with "this is how we will continue recovery of wolves."  Until this cultural shift happens we will continue to do this dance in states that want to manage a "problem" rather than demonstrating that they are serious about restoring an important ecological actor.  Hopefully at some point these states will realize that holding on to their out-of-date and biologically indefensible culture is the reason they spend time in court and why the global public sees them as a region full of folks just like Toby Bridges.
Now we certainly see areas within wolf country try to distance themselves from the Toby Bridges' of the world like
Ketchum, Idaho
recently did by passing a resolution urging co-existence with the wolf.  But for every "Ketchum" there seems to be an "
Idaho for Wildlife
" style derby or website.
My sense is that those looking after the reputations and also tourism revenues of their respective states should take a moment to examine the public's reactions to those diverse actions.  Some serious thinking about which public face leads to more filled chairs, beds and rooms is likely in order, as I have yet to see studies indicating that ignorance, hatred and illogical persecution of wildlife "sell" a particular tourist destination.  Moreover, I remain unconvinced that the actions of Toby Bridges, Idaho for Wildlife or others represent the majority sentiment in those states so the many are being financially penalized for the loud and out-of-scale voices of the few.