By Bob Ferris
"We always kick the dog when the old woman farts"
There is an old quote from the movie "10" with the late Dudley Moore that I often paraphrase as the above. The quote actually goes like this: Whenever Mrs. Kissel breaks wind, we beat the dog. The essence of this is not the words but rather that the critter that is not responsible for the offensive act gets punished. (We certainly would not beat Mrs. Kissel for heaven's sake.)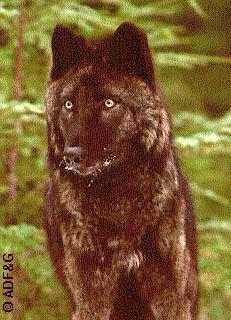 If you substitute wolf for dog and the timber industry for Mrs. Kissel, you already understand much of the current dynamic with the Alexander Archipelago wolves of Southeastern Alaska. Here the timber companies come in and cut down trees that once served as wintering cover for deer. Then the deer populations become more vulnerable both to the weather and predation. But we do less than nothing to the harvesters of the precious habitat. And in our need to do something, we kill the wolves in a tragic instance of ecological injustice. This is true in these coastal Alaskan islands and we see the same thing on Vancouver Island in British Columbia.
One of the areas currently under consideration for wolf control includes the Tonka timber sale which we are fighting and was
highlighted in a previous blog
. Our belief is that our strategy will result in more trees, deer and wolves while theirs will simply result in less of all these elements. And it should be remembered that the Alexander Archipelago wolf has been submitted for federal Endangered Species Act protections.
Right now—and by that I mean today and tomorrow—are the last two days to let the Alaska Board of Game know how you feel about "kicking the dog" before they stop taking comments as to which predator control program to adopt if any. To take action on this important wolf issue, please visit this
Alaska Wildlife Alliance Action Alert
for details on how to submit electronic comments as well as a great list of talking points to inform your comments.
We are sorry for the late notice on this, but please kick us rather than the wolves.