In a recent Oregonian article ("DeFazio criticizes anti-logging groups,"Oct. 3), Rep. Peter DeFazio calls the groups that oppose his O&C clear-cutting bill "radical," saying that they "want zero cut on federal land," and that they "don't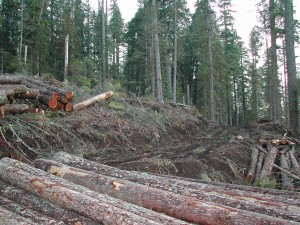 care about rural Oregon." If standing up for clean drinking water and wild salmon recovery is radical, we, and a great majority of western Oregonians, are guilty.
The conservation community actively works with federal agencies to shape restoration-based projects on our public lands, including advocating for careful thinning in dense, even-age tree farms. These projects employ a steady workforce in the woods and deliver logs to mills. Zero cut?
Many of our supporters live adjacent to these O&C lands in the Coast Range or foothills of the Cascades. They are farmers and business owners who are concerned about the impacts of ramped up clear-cutting, muddy rivers and herbicide spraying on their livelihoods. Don't care about rural Oregon?
Eugene
Laughlin is campaign director for Cascadia Wildlands.