We–
Todd Wilkinson
(at right) and
Bob Ferris
(at left below)–are in the planning stages for a speaking tour tentatively scheduled for a one or two-week period sometime between October 15th and
November 15th in 2014 and covering the geography from San Francisco north to Vancouver, British Columbia.
Our reasons for doing this are many but revolve around promoting model approaches to conservation action that come from our respective, multi-decade work as a journalist covering conservation issues and a wildlife biologist working in species restoration, habitat conservation and sustainability.
Our tour is timed to coincide with the release of the paperback version of
Last Stand: Ted Turner's Quest to Save a Troubled Planet
, and the approaching 20th anniversary of the first wolves being captured and then released into Yellowstone and central Idaho. This latter event also marks the beginning of our long association and friendship.
What we are hoping to do in the next two months is schedule a collection of radio interviews, bookstore events, class discussions, college lectures and speaking engagements where we can talk about the successes and failures of past conservation actions as well as the biodiversity challenges and opportunities that we face in the present and future. In all instances we are looking for activities where we can tell these important stories and fully engage audiences the discussions.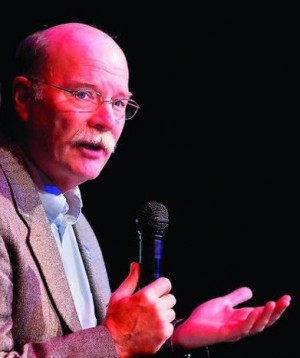 We are currently considering stops at the following cities: San Francisco (CA), Sacramento (CA), Ashland (OR), Eugene (OR), Corvallis (OR), Portland (OR), Seattle (WA), Bellingham (WA), and Vancouver (BC). Suggestions of other locations along this general path or additional events at these stops will be welcomed and considered.
If you have suggestions about venues we should investigate or people we should contact, we would be most appreciative. We are also flexible in terms of presentation format and audiences. Carolyn Candela at Cascadia Wildlands will be helpin
g with logistics on this tour, but please feel free to contact any of us about opportunities or interest (bob@cascwild.org), (tawilk@aol.com) or (carolyn@cascwild.org).
Thanks for your help and interest,
Todd Wilkinson and Bob Ferris