By Bob Ferris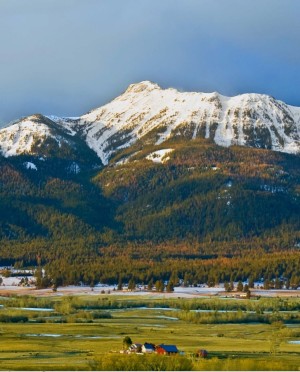 I like words and recently I was discussing the word "foray" with my wife. Foray is a great word with multiple meanings but essentially it is used to describe a raid or a venture into unknown territory or outside one's
 comfo
rt zone. I really like this latter venture context as it deals largely with what we like to encourage (i.e., we like it wild) and what we tend to feature during the "live" portion of our annual Wonderland Auctions. And this year is shapin
g up nicely in terms of "forays."
It takes a lot to put together this auction and these packages are selected with care to not only be forays in this latter sense, but also to introduce and immerse our supporters to elements of Cascadia. Some of these packages are solid and some of them are in the conceptual stages.
One of the ones that we have finalized is with our friends at Barking Mad Farm in Enterprise, Oregon. Rob Klavins—our frequent collaborator at Oregon Wild—co-owns this bed and breakfast venture with his wife Emily and they
have generously donated a two-night stay along with a wolf and wildflower tour.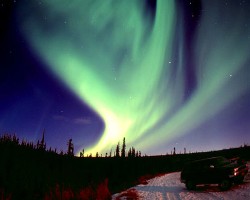 We also have finalized a package that includes a three-night stay in Orca Adventure Lodge in Cordova, Alaska home of our northernmost operation. This package does not include airfare, but many who have purchased this package in the past point to it as a lifetime-best type of experience and a real opportunity to understand why we work in Alaska and what we are trying to protect.
In terms of packages in the works, we are working on details of other adventures such as a stay at fabled Black Butte Ranch, a fly fishing package on the Rogue River, a stay at Lake Tahoe, a wet and wild white-water rafting trip for 10 down the McKenzie River and an emerging wolf viewing opportunity on a ranch in Montana. So please stay tuned as there will be more to come soon.
But not all the forays are wild as some are more adventures in taste. For example, our friends at Sunshine Limo have donated transportation for a wine tour of local vintners—you will have to deal with wineries individually but it is safe to say that getting there and getting back in one piece from one of these sipping forays is more than half the battle.
Along these same lines we will be offering a quantity of Copper River salmon up for bid which not only is a pretty precious and tasty commodity, but also represents our close connection with friend and frequent partner Dune Lankard of the Eyak Preservation Council.
And advisory board member Bev McDonald will be taking a lucky set of dinners on a virtual food tour of Thailand again this year. So if you are thinking of having a delicious and intimate dinner party for six and the logistics are holding you back, this is a stellar and fun option not to be missed.  (Click here for more and emerging details about the event.)  
So get your tickets for this December 6th event at Lane Community College now.  Click the button below to purchase tickets electronically.