Josh Laughlin (he/him), Executive Director
---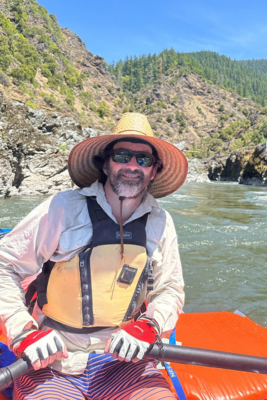 Josh was born and raised on sandy Cape Cod. He graduated from the University of Oregon with degrees in Journalism and Environmental Studies in 1998 and worked as an editor of the
Earth First! Journal
 until 2001. Thereafter, he teamed back up with Cascadia Wildlands where he has worn a number of hats for the organization. In 2015 he was hired as Executive Director. When not working to protect and restore the watersheds and species of Cascadia, he enjoys floating down the bioregion's spectacular rivers, digging in the garden, playing ultimate frisbee, and raising his kiddos.
Email Josh
Claire Barber (she/her), Communications Fellow
---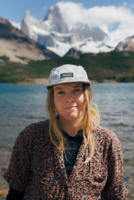 Claire grew up in South Florida, catching lizards and watching storm clouds rumble over the water. She moved out West for university, graduating from Colorado College in environmental studies with minors in journalism and film. She specializes in combining her love for storytelling with environmental and outdoor activism. Before coming to Cascadia Wildlands, she dabbled in a gaggle of conservation and outdoor industry jobs. She considers herself an outdoor/ environmental journalist and still continues to freelance for national outlets covering the outdoors and the environment. When she's not writing, you can find her skiing, biking, or on long winding walks through Eugene's neighborhoods. Email Claire
Grace Brahler (she/her), Wildlands Director
---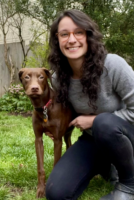 Grace was born and raised in lovely Lawrence, Kansas. She first traveled east to play golf and start studying environmental issues in the Piedmont region of North Carolina before earning her environmental science degree along the Gulf Coast of Texas. To complete her nationwide tour, Grace headed west to earn her law degree with a concentration in environmental and natural resources from the University of Oregon and is now grateful to call Eugene home. She previously worked with the Environmental and Natural Resources Law Center, Western Environmental Law Center, and most recently, has been working on forestry and climate justice issues with Beyond Toxics. When she's not working on forest and climate defense, you can find Grace at the farmer's market, searching for the nearest water source, or taking her rescue pup Sylas to explore a new trail. Email Grace
Martha Brinson, Membership & Operations Manager
---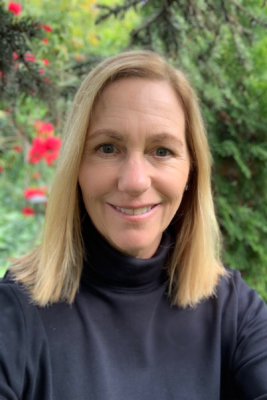 Martha (she/her) spent most of her childhood in Wisconsin ice skating in the winter and swimming in Lake Michigan in the summer. She eventually landed in Florida where she enjoyed going to the beaches and riding her motorcycle. Her soul was hungry for wild places and cooler weather, so she headed west to Oregon and became a volunteer with Cascadia Wildlands and a Master Gardener. When she's not being an office nerd running reports and researching, you can find her hiking in the forest, bird watching and stomping around in the garden talking to plants! Email Martha
Nick Cady (he/him), Legal Director
---
Nick grew up in St. Louis, playing in the rivers of the Missouri Ozarks. He attended Truman State University where he received degrees in political and environmental science. Nick then traveled west to attend law school at the University of Oregon. When he is not litigating over irresponsible land management and protections for imperiled species, he can be found paddling, howling at the moon, or playing soccer.
Email Nick
Kaley CoslowSauer (she/her), Design & Events Director
---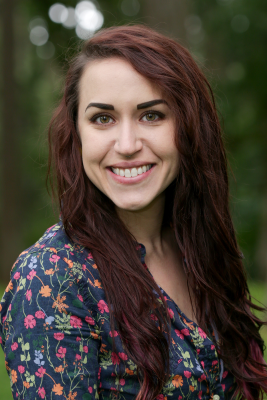 Kaley is a native West coaster, born in California but grew up in Rhode Island. While spending her summers in California and rural Oregon, it was in La Pine at her grandparents', fishing in Oregon lakes, and weeks spent at camp where she developed her love for Oregon. This carried her to the University of Oregon where first she received a B.A. before continuing her studies in Multimedia Management, Museum Studies, and Non-Profits to earn a M.S. in Arts Management. Kaley loves using good design and thoughtful marketing in order to create effective communications that educate the community and help build connections. When not enjoying the outdoors, you can find her sewing and creating art, dancing, and spending time with her husband and young son. She loves corny jokes and is always up to hear a new one. Email Kaley
Bethany Cotton (she/her), Conservation Director
---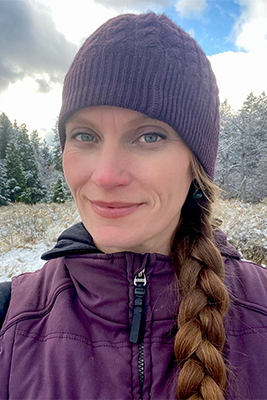 Bethany's environmental ethic was born and raised in the wilds of Southern Oregon: she grew up inside what is now the expanded Cascade-Siskiyou National Monument. A graduate of Lewis & Clark Law School, Bethany also holds certificates in Environmental and Natural Resources Law and Animal Law. After several years of working in conservation in Colorado, Montana, and Washington D.C., she is happy to be home in Cascadia. In the hours she is not advocating for wildlife and wild places, Bethany can be found growing, cooking and preserving organic food, wildcrafting mushrooms and berries, working on her bird and wildflower ID skills, and exploring wildlands — often with her rescue mutts Gus and Jal (Jalapeño) in tow. Email Bethany
Madeline Cowen (she/they), Grassroots & Digital Organizer
---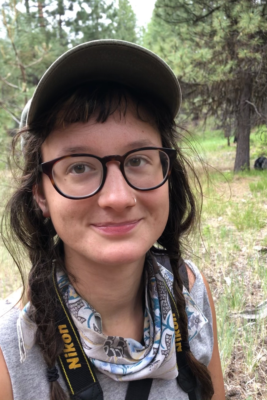 Madeline hails from the foggy isle of Vashon in the Salish Sea, landing in Eugene to complete their higher education in the use of Geographic Information Systems (GIS) software and Environmental Studies at the University of Oregon. Since the founding of WildCAT (Cascadia Action Team), they have worked tirelessly to build our field-checking capacity, and to bring our fieldwork into the 21st century — integrating the use of GPS applications on smartphones to record important data in the field. They formerly worked with the regional non-profit Firefighters United for Safety, Ethics, and Ecology and has been a life-long activist, working extensively with community-led organizations centered on Environmental Justice. When not working, you'll find Madeline wandering through Cascadia, fishing, rafting, surfing, or kayaking with their dog Finn along the way. Email Madeline
Peter Jensen (he/him), Legal Fellow
---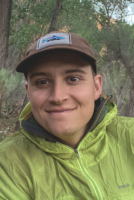 Peter grew up exploring and playing in the Wasatch and Uinta mountains near his childhood home in Millcreek, Utah. He studied Environmental Science at the University of Utah, researched environmental and food justice, and led Patagonia's environmental grants and activism program in Utah before moving to Eugene to pursue his law degree. Peter is an attorney, dad, and lover of trees, trails, mountains, and fish. He is passionate about the intersections of law and science, health and the environment, litigation and policy, and learning from nature. In his free time, Peter can usually be found running through the woods, exploring the rivers of the West, or cooking and playing with his little family. Email Peter
Board of Directors
---
Gary Henderson (he/him) — Board Treasurer, Thermofisher
Gary has been part of the Cascadia Bioregion since 1989 and his three children are all Oregonians. Gary has always had a love for wild forest lands. "Our forests are such a treasure and I want to continue to defend our wild spaces and to be part of the change in cultural attitude about where the true value lies in the forests that are part of every one of us."
Kim Hyland (she/her) — Board Secretary, Windermere Real Estate
Kim has been in Eugene since 1995, finding her way here from Cape Cod and the Boston area. Kim has been a local Realtor since 2004 and spends as much down time as possible exploring Oregon's mountainous and coastal beauty. While hiking and biking are high on her list, her true passion is swimming. There is nothing like appreciating the splendor of Waldo Lake while crossing it in a wetsuit. Kim joined the Board in January of 2020 after many years of volunteering with and supporting Cascadia Wildlands.
.
Daniel Kruse (he/him) — Board President, Law Offices of Daniel R. Kruse
Dan Kruse is an attorney in Eugene, Oregon specializing in environmental law and criminal law. Originally from New York, Dan studied music at Temple University in Philadelphia before moving to Eugene in 2003 to attend law school at the University of Oregon. Dan worked for Cascadia Wildlands as a law clerk from 2004 to 2006, and then as Legal Director from 2006 to 2011. Now in private practice, Dan continues to represent Cascadia Wildlands in several cases, including cases to protect wolves, marbled murrelets, and the Elliott State Forest. Dan lives in Eugene with his wife and two rascally children. Their favorite family camping spot is at Twin Lakes in the Umpqua National Forest.
Nadene LeCheminant (she/her), Communications Specialist
Nadene grew up hiking the mountains and deserts of Utah, but knew she was home the moment she first saw the Willamette Valley. She has degrees in history and art from Utah State University. Nadene helped lead campaigns in northern Utah to protect a canyon from bulldozers and a bird refuge from a dam, directed several nonprofit organizations, and worked as a communications specialist with universities. Now retired, she spends her time wandering among big trees, luring bees and butterflies to her flower gardens, tutoring refugee children, and enjoying her husband and friends.
Jonathan Leong (he/him), Aumakua Capital Management
Jonathan is an Oregon native, born and raised in the beautiful Willamette Valley. He is a Charter Financial Analyst and has earned his Masters in Finance at Claremont McKenna College, and received his B.S. from Harvey Mudd College, where he double majored in molecular biology and economics. He has spent his career building asset management firms in Hawaii, Los Angeles and Hong Kong. He finally returned to Oregon, where he spends most of his time operating his own firm, Aumakua Capital Management. When he is not working with his team, he spends his time teaching the next generation at Oregon State University, getting tossed off his surfboard somewhere in the ocean, or enjoying the amazing outdoors.
Dan Snyder (he/him), Public Justice
Dan graduated from the University of Oregon School of Law in 2010 and has been practicing public interest environmental law ever since. He enforces our nation's environmental laws against polluters, representing the interests of individuals, local grassroots organizations, and national non-profits. His practice involves actions under the Clean Water Act, the Clean Air Act, the Resource Conservation and Recovery Act, the Endangered Species Act, the Comprehensive Response, Compensation, and Liability Act, and the Emergency Planning and Community Right-to-Know Act. Dan is also an experienced public records attorney, litigating Freedom of Information Act lawsuits across the country. When not in the office, Dan enjoys a round of disc golf, a trip to the river, or watching his beloved Ducks. He and his wife, Kirsten, are the proud parents of three kids.
Interns/Fellows
---
2023 Summer Legal Interns
With the generous backing of the Evergreen Hill Education Fund of Oregon Community Foundation, we welcome our summer 2023 law clerks and are excited about helping build the next generation of public interest environmental attorneys.
Andy Archer (he/him)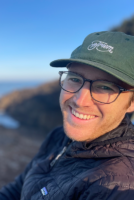 Andy grew up in Bend, Oregon, where he was inspired by the natural beauty of Cascadia from an early age. He spent his childhood fly fishing on the Deschutes River and skiing in the Cascade Mountain Range. His passion for the outdoors led him to the University of Oregon where he studied Environmental Science. He then worked in the fly fishing industry, connecting with anglers and wild fish around the globe before returning to the University of Oregon as a law student in 2022. When he isn't in the library, you can find Andy fly fishing, rafting, or camping somewhere in Oregon.  
Elissa Karim (she/her)
Elissa is a second-year law student at the University of Oregon. She grew up in the foothills of the Sierra Nevada Mountains in Northern California and graduated with a degree in politics from Cornell College in Mount Vernon, Iowa. Elissa then worked on nuclear disarmament and progressive foreign policy issues before pursuing a public interest environmental law degree that will enable her to achieve the kind of positive impact she wants to make on people's daily lives and the planet.
Kelsey Shaw (she/her)
Kelsey was born and raised in Seattle but has called the Portland area home for the last ten years. Growing up near Puget Sound instilled a lifelong love of forests, mountains, and saltwater. After several years working in outdoor recreation, Kelsey developed an interest in public lands and environmental policy. She especially enjoys helping fellow recreationists nurture their relationship with natural areas and encouraging them to become advocates. Her affinity for forest ecosystems eventually drew her to Lewis & Clark Law School, where she is a second-year student studying environmental law