Pablo San Emeterio, 2021-2022 Cascadia Legal Extern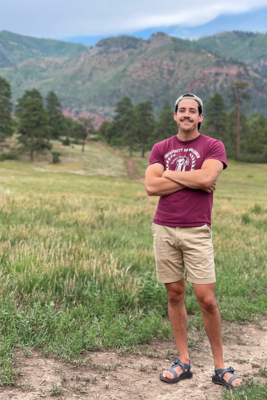 Pablo was born in Wisconsin and spent most of his life in and around Madison. He grew up enjoying the plentiful lakes and rivers found across the state. Pablo attended the University of Wisconsin – La Crosse where he received degrees in Political Science and Earth Science. After graduating, he moved west to Portland and enrolled at Lewis & Clark Law School where he is currently pursuing his J.D. with a certificate in Environmental and Natural Resources Law. When he isn't studying or working, Pablo can be found enjoying Portland's many parks, spending time by the river, hiking nearby trails, or finding other ways to appreciate the outdoors around town.
Pablo's legal externship was made possible through the generosity of the Evergreen Hill Education Fund of the Oregon Community Foundation.