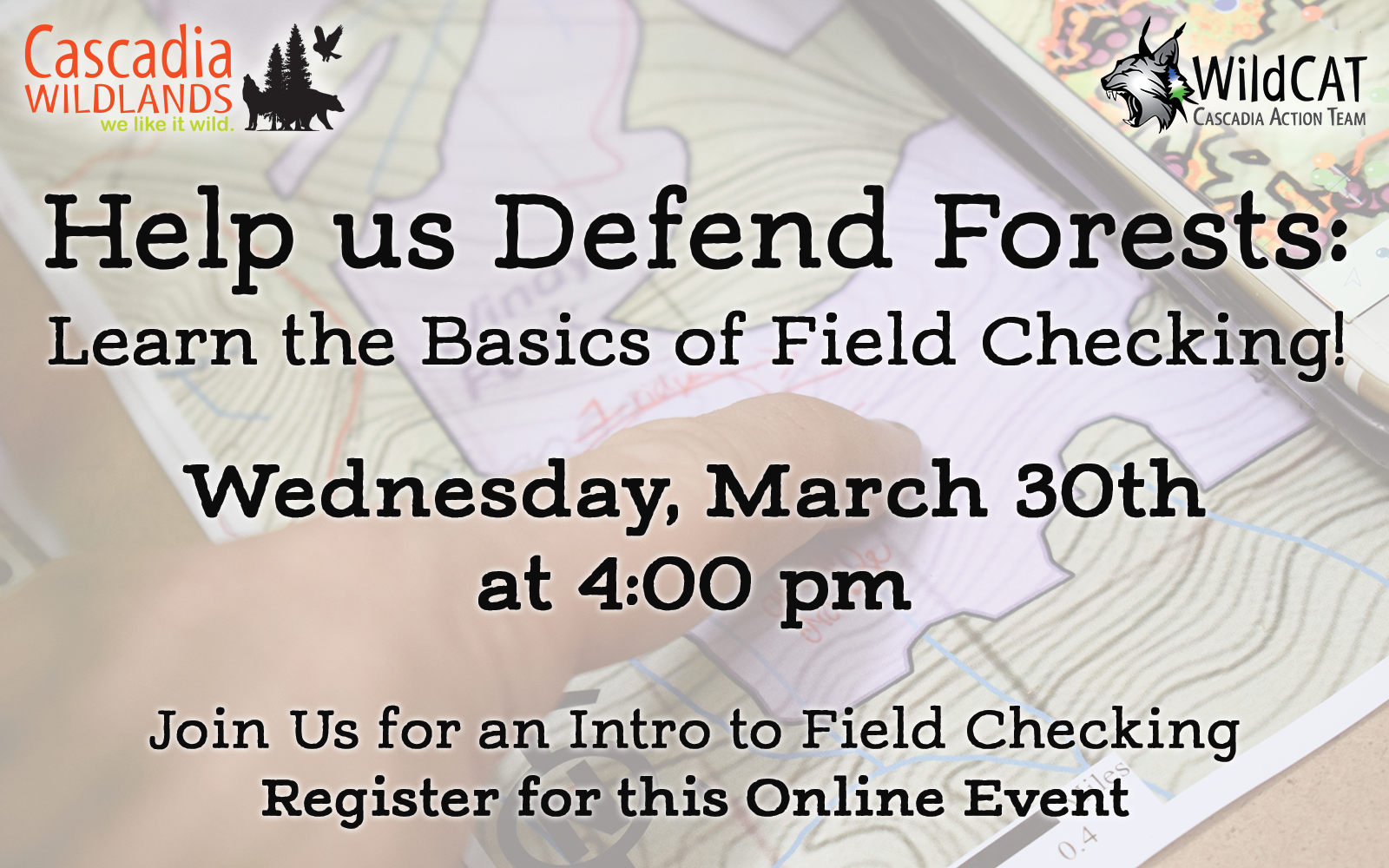 Want to help protect the forest while spending time in the forest? Become a trained field checker!
Join the WildCAT Field Checking Spoke's presentation:
An Introduction to Field Checking on Wednesday, March 30th at 4:00 pm.
This will be a recorded and informational online event for anyone who would like to more deeply engage in Cascadia Wildlands' field checking work to defend and restore Cascadia's forest ecosystems.
We will cover questions like:
What is field checking?
Why do we do it?
How is it an effective forest and climate defense tactic?
What's it like to go field checking?
What do I need to bring field checking?
And more!