Cascadia Wildlands would like to thank everyone for over a decade of celebrating conservation efforts with barn dancing and community at the annual Ancient Forest Hoedown! However, we have decided to refocus resources on other events and will no longer be hosting this particular gathering.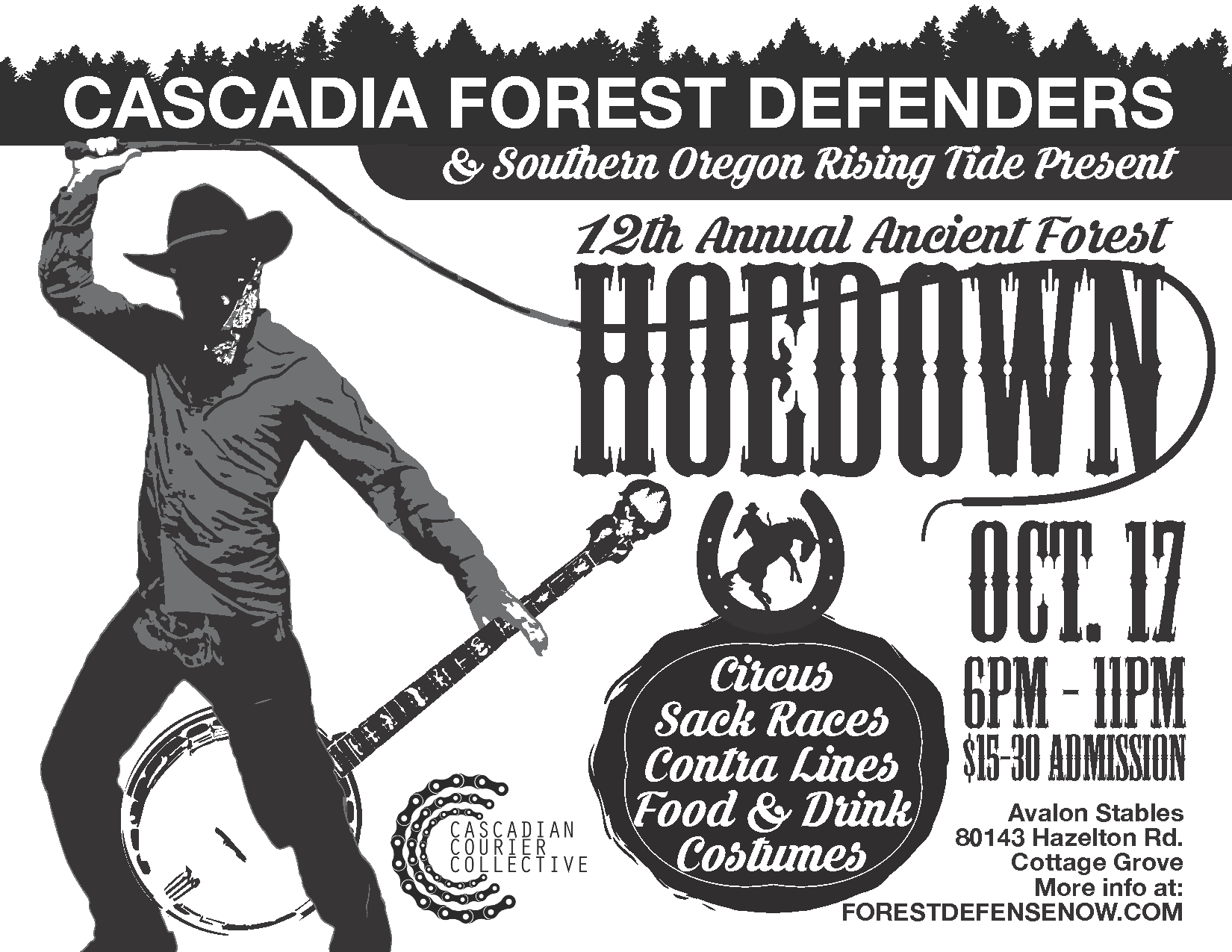 12th Annual Ancient Forest Hoedown


October 17, 2015 @ 6pm @ Avalon Stables
Contra Dance Music from the Slippery Slope String Band with a dance caller Rosie Sweetman. Barn Dance for all skill levels. More live music from the Dirty Dandelions. Vegetarian Dinner & Desserts. Locally crafted Libations. Circus Acts. Sack Race. Fun for the whole family!
$15 – $30 sliding scale
Avalon Horse Stables, 80143 Hazelton, Cottage Grove.