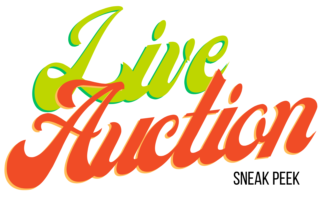 The live auction is the focal point of our annual event, and it is where a significant portion of our operating budget is raised each year. It is an opportunity for businesses and individuals to demonstrate their support of Cascadia Wildlands by donating big-ticket, sought after items. Excitement generated by the live auction compels attendees to raise their paddles and cheer on others as these coveted packages are bid on. Thanks for taking a peek, and get ready to win your sought after packages!
Secure your advance tickets now ($100 per person). No tickets are sold at the door. Consider sitting with a group of friends, co-workers or colleagues by purchasing a table for eight.
Return to the Summer Soirée & Auction main page.
Enjoy Two Relaxing Nights in Yachats on the Oregon Coast
Enjoy fresh ocean breezes, sparkling sunshine on the sand, or coastal storms. Whatever comes your way, you will have a cozy retreat in the charming Overleaf Village Cottages in Yachats. This getaway is for two-nights for up to six people during mutually agreeable dates with the owners. The three-plus bedroom, two bath, two-story home has a fully equipped kitchen, and there are many local restaurants to enjoy. The home is a short walk to the famous 804 trail above the ocean. Explore nearby walking trails, Cape Perpetua, Devils Churn, the Amanda Trail, Gerdeman Gardens, art galleries, Neptune Beach, Cummins Creek Wilderness, tide pools, sunsets over the ocean and more. No pets please. Stay must be used by June 16, 2024. Generously donated by Ralph and Bev McDonald. Value: $900
---
Paella Extravaganza for 8 in the Comfort of Your Own Home
Who needs to go out for a dinner party, when Oakway Catering is donating a bountiful paella dinner for up to 8 people? This culinary delight comes with ample appetizers, succulent side dishes, two types of paella, delectable dessert, mouthwatering sangria, and a personal chef to finish and serve the food at the winner's home. Must be used by June 16, 2024. Generously donated by Oakway Catering. Value: $1,000.
---
Unplug and Unwind in Wine Country West of Portland
Four friends will spend two nights at an elegant, 2-bedroom, 3-bath guesthouse on a working vineyard west of Portland during mutually agreeable dates with the owners. Jakes Limousine Service will pick up your group to take you wine tasting at nearby renowned Ruby and/or Ponzi Vineyards (four-hour limo booking). Dine at nearby restaurants or cook at home, play bocce ball, unwind at the fire pit or in the sauna, and stroll through the property's forested trails and grape vines. You'll be sent home with four bottles of top-shelf wine from the region. (Limo is included in purchase price, wine tasting is not.) Package must be redeemed by June 16, 2024. Generously donated by Linda Galas and Charley Merten. Value $1,500.
---
Guided Flyfishing for Two on the McKenzie River
Two people will spend a memorable day fly fishing the world-class waters of the McKenzie River east of Eugene with an expert from the Caddis Fly Angling Shop. The guide will assist those new to the sport or seasoned anglers looking to refine their technique. Lunch, non-alcoholic drinks, drift boat and flygear provided. Gratuity not included. Generously donated by the Caddis Fly Angling Shop. Value: $600
---
Catered Private Party for up to 30 Guests at Ninkasi's 3rd Floor Balcony Bar
This is your chance for you or a group of you to host a swanky private party for up to 30 guests at Ninkasi's intimate 3rd floor balcony bar in Eugene's Whiteaker neighborhood. This exciting space, which includes access to the adjacent rooftop patio, is all yours for four hours, and the package comes with delectable Better Living Room catering, Ninkasi craft beer, wine, servers, and gratuity. You are welcome to bring in live music or your own playlist. The reservation is available on a Tuesday, Wednesday or Thursday (another day of the week is possible depending on availability and would include an added cost) and must be used by June 16, 2024. Generously donated by Ninkasi Brewing Company. Value $1,900.
---
Wet and Wild Rafting for 15 with Josh, Jim, and Nick on the Fabled McKenzie River
Perfect for an office party, family reunion or a get together with old friends, up to 15 paddlers will enjoy a rafting trip on the McKenzie River with Cascadia Wildlands Executive Director Josh Laughlin, Legal Director Nick Cady, and former Board Member Jim Flynn — all seasoned river captains. The day-long trip comes complete with water fights, riverside lunch, cold beverages, rafting gear, class 2 and 3 rapids, and a guaranteed good time. Available for use summer 2023 or 2024 during a mutually agreeable date with the captains. Generously donated by Josh Laughlin, Jim Flynn, and Nick Cady. Value: $1,800.
---
Pick and Choose a Memorable, Weeklong Raintree Resorts Vacation in Mexico, Canada or the US
Two guests will experience one week at any of the many world-class Raintree Vacation Club resorts. Snorkeling in Kona, Cancun or Baja; skiing in Whistler, Jackson Hole or Telluride; reveling in Las Vegas; golfing in Palm Springs… are just a few dreamy possibilities. Enjoy standard accommodations (no upgrades); excludes holiday weeks/weekends; must be used by June 16, 2024; and does not include airfare. * Note: the package is for Raintree Resorts only (see dark blue dots shown on this map) — no Diamond Resorts, Bluegreen Resorts, Raintree Rentals or the Oaxaca destination. Generously donated by Cascadia Wildlands board member, Jonathan Leong. Value: $1,750
---
Backyard Bluegrass Party with Alder Street and a Keg of Oakshire Brewing Craft Beer 
Ever wanted to throw a raging bluegrass show in your backyard, house or some other fun venue? Now is your chance! Eugene's legendary bluegrass band Alder Street will show up to your party (within 50 miles of Eugene) and play for up to two hours. Alder Street "lashes out with soul-laden vocals, lightening infused solos, and a driving rhythmic core," according to the Eugene Weekly. This incredibly talented collection of musicians has been throwing down for the cause since the early days of the local forest defense movement and takes bluegrass music to the next level. Mash them up with a big group of friends and a half barrel of donated Oakshire craft beer, and you've got all the ingredients for a memorable event. Mutually agreeable date to be worked out between winner and band and must be used by June 16, 2024. Generously donated by Alder Street and Oakshire Brewing. Value: $1,200. 
---
RainSong Vineyard Barrel Bottling Experience for 12 with Cascadia Wildlands Staff 
Departing Eugene, 12 people will take a 30-minute a ride through the countryside on the legendary Spacebus, complete with LED lights, a bumping sound system and a party atmosphere, out to RainSong Vineyard where the group will participate in a unique opportunity to bottle handcrafted wine alongside the winemaker and Cascadia Wildlands staff. The bottling session is quite the festive party and includes tastings of other fabulous RainSong wines. After bottling your wine, you and your friends will enjoy a picnic featuring hand-tossed, Neapolitan-style pizza, organic local salad, and a delectable dessert from Sweet Life Patisserie. Each guest will take home 6 bottles ($150 value) of Pinot Noir or Syrah (choose one barrel ahead of time subject to availability) complete with a special Cascadia Wildlands 25th anniversary label!   

RainSong Vineyard is a small, second generation, family-owned vineyard located in the foothills of Oregon's coastal mountains. They are one of the oldest wineries in Lane County and have been making wine for over 30 years. Marcus Hall, the winemaker and co-owner, considers reducing the winery's impact on the environment a great success. On top of minimizing packaging materials and using recycled labels, he is particularly proud of the solar panels that power the winery and the three family houses on the property. Mutually agreeable dates to be arranged between winner, Rainsong Vineyard, Spacebus/pizza oven owners and Cascadia staff. Package expires one year from purchase. Generously donated by Rainsong Vineyard, Spacebus/pizza oven owners Steve and Jaimee Massie, and Sweet Life Patisserie. Value $2,800.  
---
Three-night Stay for 8 in a Private, Well-appointed House in John Day
Deux View is a newly built, four bedroom, three-bathroom vacation home designed for entertaining large groups with plenty of space for cooking, eating, relaxing, and spending time with friends. The home is located in John Day, Oregon, with a stunning view of the John Day Valley and Little Canyon Mountain. The sunrises and sunsets are unparalleled, with even better night sky viewing! Explore all the area has to offer, including the Painted Hills National Monument, John Day River, Strawberry Mountain Wilderness, and so much more. (This Airbnb is subject to availability, and is not available May 25 – June 1, July 1 – July 8, Aug 31 – Sep 8, Thanksgiving week, and December 22 – January 2 and must be used by July 1, 2024.) Generously donated by Susan Jane and Paul Brown. Value: $800.
---
Wild and Scenic Flight for Four in Western Oregon or Washington
Ever wanted a birds-eye-view of your favorite geographic landmark(s) in western Oregon or western Washington? Mt. St. Helens, Crater Lake, Three Sisters, seas stacks along the Pacific Ocean, or some other iconic natural feature? Here is your chance! Up to four guests (total weight of four guests not to exceed 690 lbs) will join pilot Ty Manegold and co-pilot Kate Ritley on a 90-minute aerial cruise to witness the outstanding landscapes and waterways of your choice. The flight can start/end at any airport in western Oregon or Washington. Fly date and logistics to be worked out with pilot and must be used by July 1, 2024. (Ty is a 16+ year seasoned pilot, IFR certified, float and multi-engine rated, with over 1,200 hours of logged flight time. His plane is a beautiful 1981 6-person Beechcraft Bonanza. Kate is a former Executive Director of Cascadia Wildlands and Founder of Animosa.) Generously donated by Ty Manegold and Kate Ritley. Value: $1,000.
---