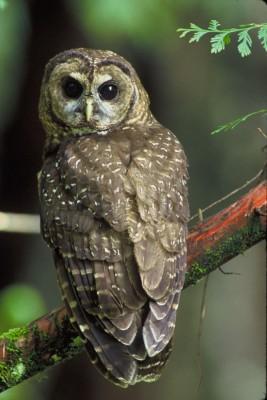 Cascadia Wildlands and Oregon Wild, represented by the Western Environmental Law Center, challenged the Goose timber sale which involves extensive logging around the town of McKenzie Bridge.  The controversial project involves mature forest clearcutting, extensive logging in riparian areas which feed the McKenzie River, and logging and road building within the Lookout Mountain potential wilderness.
This lawsuit falls on the heels of months of passionate opposition by members of the local community that have collected nearly 5,000 signatures opposing the project.  While there are some restorative components to the Goose project which were supported by Cascadia, the project area is within the renowned McKenzie River basin that has been previously devastated by logging.  There are plenty of revenue generating, restorative efforts the Forest Service could be taking instead of pushing controversial mature forest logging.
VICTORY! On March 26, 2013, the District Court of Oregon ruled in our favor, ordering the Forest Service to conduct a more thorough environmental analysis and bring local affected land owners into the process.  Cascadia is so proud to have helped the citizens of McKenzie Bridge who called upon us to protect their rural community from irreponsible federal  logging.  We could not have done it without their help and support.
UPDATE March 23, 2015
In 2013, Federal Judge Ann Aiken ordered the Forest Service to do an Environmental Impact Analysis on the Goose Project. The draft EIS has been released. The Forest Service is now looking for public comment on the Goose Project, a nearly 2,500 acre logging proposal in the Willamette National Forest near McKenzie Bridge. It targets older forests, involves regeneration harvest, clear-cut logging, and would impact heavily riparian areas (riparian areas are where land and rivers or streams meet), areas that contribute to water quality and fish species.
Nick Cady, Legal Director, was on NPR yesterday talking about the Goose Project, listen to the 1 minute discussion by following this link.
There are two public meetings on the Goose Project this week. The public meetings are tonight, Tuesday, March 24, 2015 from 5 to 8 at Leaburg Fire Hall, and the evening of Wednesday, March 25, 2015 from 5 to 8 at Upper McKenzie Community Center.
You can also send your comments through the US Forest Service website.
Photo: Conservation groups sued the U.S. Forest Service 2 years ago over concerns the agency hadn't done enough analysis of how the Goose project would affect wildlife habitat, including the threatened northern Spotted Owl (photo courtesy Cascadia Wildlands).