Cascadia Wildlands has a very robust internship program. Our interns come to us variously from universities, companies, and the general public. All enter into the internship agreement with the expectation of learning and giving, and we hope that we give as good as we get from these talented and tireless individuals! We could not exist and be as effective as we are without their able assistance and dedication. They contribute materially, and help us keep it wild.
Maya Rommwatt (Winter & Spring 2015)
Maya has spent the majority of her life in the Pacific Northwest, where she originally hails from. She attends the University of Oregon, where she previously studied biology, and is now finishing a master's degree in environmental studies with a certificate in nonprofit management. Prior to her current work, Maya worked as a field biologist in fisheries. She hopes to spend her life working on conservation causes that utilize strong community support. When not in the classroom or in the CascWild office, she can be found hiking near her home in the foothills of the Cascades.
Rory Isbell (Summer 2014)
Rory was born in Oregon, but grew up exploring the arid basins and ranges of Arizona. Graduating from the University of Arizona in 2009 with a degree in Geography, Rory then moved to Oregon and worked in geospatial sciences for three years. After traveling the world for a year with his then fiancé Mara, Rory began law school at the University of Oregon in 2013. He is the Co-Director for the Public Interest Environmental Law Conference March 5-8, 2015 at the UofO, and is researching state-level policy to reduce greenhouse gas emissions from the transportation sector. When he's not in the law school library, Rory hikes, bikes, camps, climbs, skis, and paddles his heart out.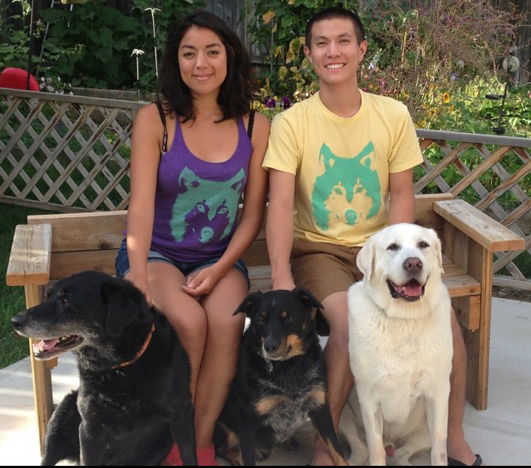 Rance Shaw (Summer 2014)
Rance graduated with a B.S. in Biochemistry from Boise State University before attending the University of Oregon School of Law. He is currently an Environmental Law Fellow working on the Conservation Trust Project, and continues work with Cascadia Wildlands on our carnivore conservation program. When not in school, Rance spends his time with his fiance Daniella and their "wolf pack" of three dogs. During summer months, Rance can be found paddle boarding or riding his longboard.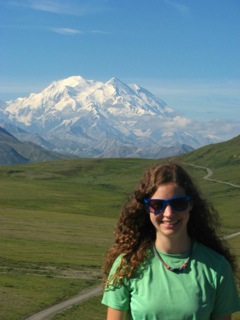 Elizabeth Hope (Fall 2013)
Elizabeth grew up in Columbia, South Carolina. She attended Furman University in Greenville, South Carolina, double majoring in political science and communications studies. During this time, she also began hiking regularly around many of the waterfalls in the area. After a year in AmeriCorps NCCC, Elizabeth started looking west at law schools and came to the University of Oregon to study environmental law. She is in her final year of law school and hopes to find an environmental law job in the Pacific Northwest or Colorado.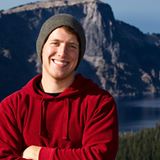 Jordan Bailey (Summer 2013)
Jordan is originally from the Metro Detroit area. He attended the University of Michigan and studied political science and environmental science, and spent his time enjoying the beaches of the Great Lakes. He is currently a law student at U of O, and can be found hiking and camping around Oregon as he learns about the amazing Pacific Northwest.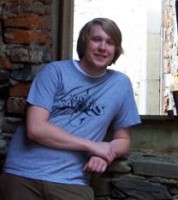 Tom Schally (Spring 2013)
Originally from Minnesota, Tom was fortunate to have explored the northern forests and pristine lakes of the Canadian boundary waters. Tom is a graduate student of public policy and head debate coach at the University of Oregon. He brings his advocacy skills to Cascadia Wildlands as a communications and outreach intern to help defend the beauty of Northwest forests and mountains that captivated him. His major research interests include environmental ethics, security discourse, and netflix. Tom enjoys rollerblading, bonsai, bonfires, and always welcomes a spirited game of backgammon. If you are an activist, or just an admirer, you can find him at Cascadia Wildlands or the campus library.
Mike Goetz (Spring 2013)
Mike grew up in suburban Chicago and spent his youth exploring the Great Lakes region of the upper-Midwest. He attended the University of Illinois, where he received a degree in Earth Systems, Environment and Society, a History minor, and was able to conduct environmental field work at the School For Field Studies in Australia. Mike moved to Oregon to pursue an education in environmental law, where he is currently a third-year studentat University of Oregon Law. When not immersed in studies, he enjoys visiting new National Parks, hiking, camping, and exploring the Pacific Northwest.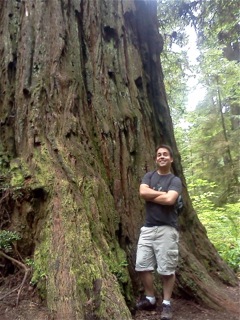 Jason Lugo (2012-2013)
Jason grew up in the northeast, rambling the Appalachians and swimming the Atlantic. He is attending the University of Oregon, where he is working on his Master of Community & Regional Planning from the PPPM department. He is a big advocate of active transportation and livability and is never without his bicycle. His love of nature has taken him to over 15 national parks and counting! This passion has prompted him to pursue a career in environmental planning. When not attending to his studies, Jason enjoys hiking, camping, rafting, and biking.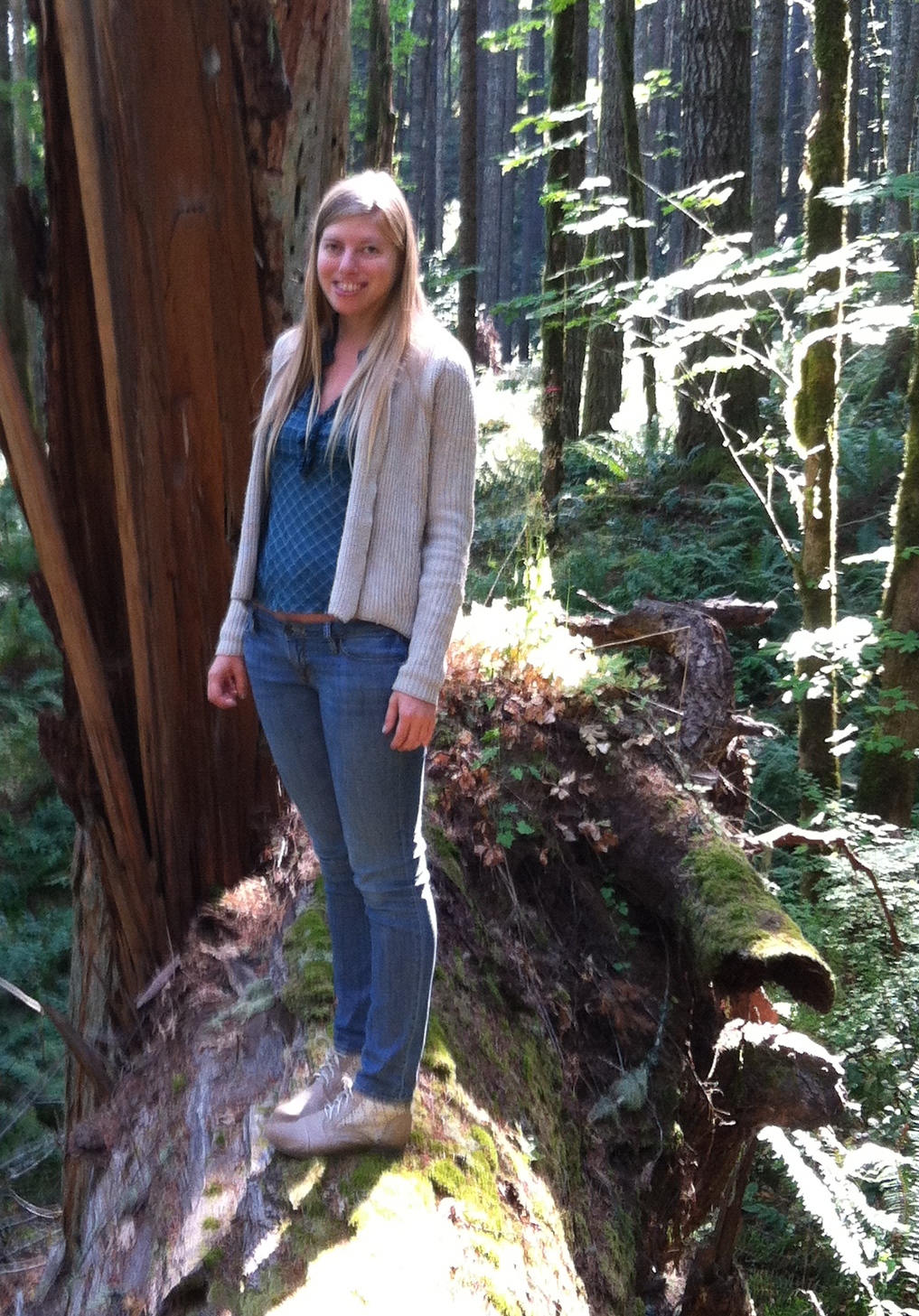 Tamara Schiff (2012-2013)
Tamara grew up in the southeast, kayaking in the Gulf of Mexico and hiking in the Carolinas. She attended New College of Florida, where she received a Bachelor of Arts degree in history and environmental studies. She graduated from Emory Law School in Atlanta in May 2012, where she worked to prevent the construction of coal and nuclear plants in the southeast. Tamara also traveled to northern Nevada to work with the Western Shoshone Defense Project to protect sacred tribal land from gold mines and water and natural gas pipelines. Tamara moved to Eugene to pursue a career in environmental law. When she's not working to protect Cascadia's wildlife and wild places, Tamara enjoys hiking and camping.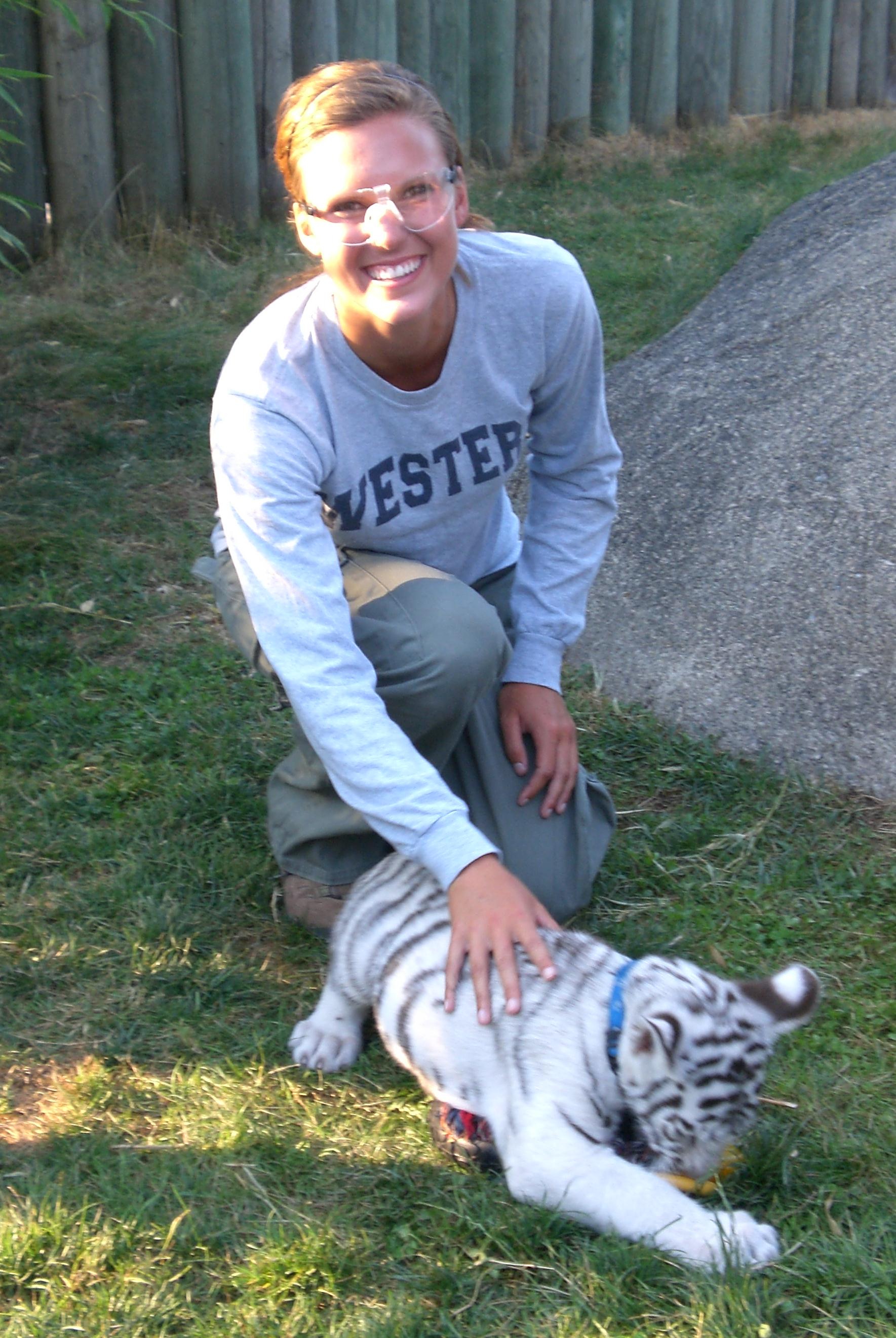 Jacqueline Quarre (Fall 2012
Jacquie grew up in Washington near Seattle. She attended Western Washington University and is currently a student at the University of Oregon School of Law. She enjoys staying involved in local communities and spending her spare time outdoors running, hiking, and swimming in the awesome landscapes of the Pacific Northwest.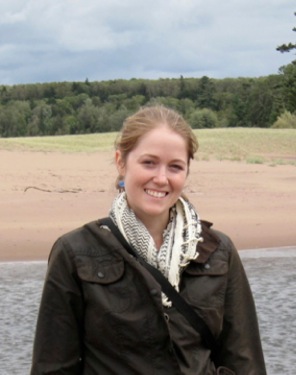 Meg Townsend (Summer 2012)
Meg's love of nature grew from her roots in Michigan, hiking the mountains and forests, and swimming, paddling, and fishing the many lakes and rivers of both of Michigan's peninsulas and parts of Canada. She left "the Mitten" to attend the University of Colorado at Boulder, and graduated with a degree in political science with minor emphasis in environmental studies and psychology. After living in New York City for three years and working as a paralegal with a top environmental law firm, Meg wanted to live in an area with less concrete and more wild places to explore. Meg will be in her second year at University of Oregon Law school this fall. When not attending law school and helping protect the lands and waters of Cascadia, Meg enjoys hiking, fly fishing, and camping.
Soojun "Ken" Chae (Summer 2012)
Ken and his family came to Eugene from his native South Korea so that he could attend law school at the University of Oregon and learn about how environmental law is practiced in the States. Ken's ultimate goal is to establish one of the first environmental law practices in his country.
Aaron Nelson (Spring 2012)
Aaron works with Northwest Ecosystem Survey Team (NEST) and is attending LCC aiming for a degree in Environmental Science. Aaron scouts the hillsides looking at proposed timber sales, searching for the big trees to protect.