The Bureau of Land Management in western Oregon is scheduling a series of what they are calling "Community Listening Sessions." The stated goal of these sessions is to: 1) update the public on the plan revision progress and 2)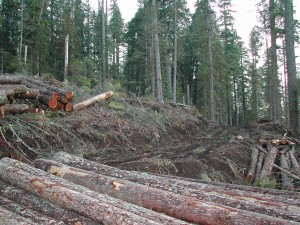 hear the public's thoughts on key issues like timber production and forest management, endangered species conservation and recovery, protection of older forests, and providing clean water.
We at Cascadia Wildlands see these meetings as important opportunities to let the BLM know how you feel about these federal forest lands and the plan revisions. Stand up for the Northwest Forest Plan and the wildlands and wildlife it protects.
RSVP here
to save your spot at a Community Listening Session near you!
The dates, times, locations are as follows:
Corvallis – December 3, 2013
Location: Siuslaw National Forest Office
3200 SW Jefferson
Corvallis, OR 97331
Time: 5-8 pm
Medford – December 10, 2013
Location: Jackson County Fairgrounds
Padgham Pavillion, 1 Penninger Road
Central Point, OR 97502
Time: 4-7 pm
Coos Bay – December 11, 2013
Location: North Bend Public Library
1800 Sherman Ave
North Bend, OR 97459
Time: 5-8 pm
Roseburg – December 18, 2013
Location: Douglas County Fairgrounds
2110 Frear Street
Roseburg, OR 97471
Time: 5-8 pm