For Immediate Release
March 16, 2021
Contacts:
Dylan Plummer, Grassroots Organizer, Cascadia Wildlands, dylan@cascwild.org, 541.531.1858
Chandra LeGue, Western Oregon Field Coordinator, Oregon Wild cl@oregonwild.org, 541.344.0675
Michael Dotson, Executive Director, Klamath-Siskiyou Wildlands Center michael@kswild.org, 541.690.9064
Oregon Conservationists Celebrate Secretary Deb Haaland's Historic Confirmation
First Indigenous Cabinet Member Now Oversees U.S. Department of the Interior
Oregon — Oregon's conservation community is celebrating the historic bipartisan confirmation of Secretary of the Interior Deb Haaland, the first Indigenous person to serve as a Cabinet member. Secretary Haaland's leadership of the Department of the Interior is especially significant in light of the Department and the agencies it oversees' historic and ongoing role in the systematic oppression and displacement of Native American communities since its creation 150 years ago. She enters the role at a time of unprecedented and urgent need for action on a host of environmental crises impacting public lands, from climate change to mass wildlife extinctions to fossil fuel extraction and ongoing irresponsible old growth logging.
Secretary Haaland is a longtime champion of public lands and wildlife and well versed in the integration of Traditional Ecological Knowledge into their management. As a New Mexico state representative she supported banning use of cruel, indiscriminate traps on public lands in the state. As a member of the U.S. House of Representatives, she was a co-sponsor of the Tribal Heritage and Grizzly Bear Protection Act (H.B.3894) and the Green New Deal, among other legislation. She also served as Vice Chair of the House Natural Resources Committee and Chair of the Subcommittee on National Parks, Forests and Public Lands as a freshman congresswoman.
Modern-day public lands under the administration of the Interior Department were once all Indigenous lands. As a tribal member of Laguna Pueblo, Secretary Haaland traces her ancestry to sacred places like Bears Ears in Utah. She has a monumental task ahead of her to restore morale within the agencies under the Department of the Interior and rebuild trust with Tribes and Native communities historically overlooked and ignored by previous administrations.
"Cascadia Wildlands is excited to work with Secretary Haaland to uplift Indigenous sovereignty, and protect public lands and imperiled species across our bioregion," said Dylan Plummer, grassroots organizer with Cascadia Wildlands based in Eugene, Oregon. "The Trump administration's extractive policies further degraded our region's environment, and we look forward to collaborating with the new Secretary to create protections for the forested landscapes and iconic species of Cascadia, and to address the climate crisis head on."
Newly confirmed Secretary Haaland has an opportunity to address the destructive policies put in place by her predecessors and protect public forests from post-fire logging and other damaging practices. Conservationists hope that Secretary Haaland's confirmation marks the beginning of a new era, in which public forests are valued for their role as a natural climate solution and for providing wildlife habitat, clean drinking water, and outstanding recreation opportunities.
"Oregon's conservation groups are excited to work with Secretary Deb Haaland to build back better on our public lands," said Chandra LeGue, western Oregon field coordinator for Oregon Wild. "The previous Interior Secretaries Zinke and Bernhardt worked hard to undermine science and public process on projects across Oregon and the country. We'll need visionary leadership to make up for lost time and get us back on track addressing climate change and the extinction crisis. One of the best ways Secretary Haaland can do that is to reconsider how we manage our public forest lands, which can be a huge part of a natural climate solution when allowed to grow."
In Oregon, Secretary Haaland's confirmation is significant as it comes as mature and old growth logging continues on public lands across the state, and over ten thousand acres of post-fire logging projects are proposed on forests managed by the Bureau of Land Management, an agency within the Department of Interior. In western Oregon, the Bureau of Land Management is responsible for more than two and a half million acres of public forest lands. Nearly one million acres of intact, ancient forests remain on these lands – forests that can sequester and store tremendous amounts of carbon. Bureau of Land Management managed forests also shelter important salmon streams, provide critical habitat for imperiled wildlife, offer incredible recreation opportunities, and provide the scenic backdrop and drinking water for thousands of rural Oregonians. Community members and environmental organizations are raising concerns about the proposed logging citing the huge ecological impact that heavy logging has on post-fire forests and watersheds. Research shows that post-fire salvage logging damages the local environment and delays forest recovery, while releasing large amounts of carbon — further exacerbating the global climate crisis.
"We celebrate the historic moment of Deb Haaland's appointment at the Department of Interior and as the first Indigenous cabinet secretary," said Michael Dotson, Executive Director of the Oregon-based conservation group KS Wild. "She has an incredible track record at elevating science, encouraging collaboration, and organizing in front-line communities. These are values that we share. We look forward to working with Secretary Haaland as she elevates diverse voices for conservation and attempts to transform an agency long rooted in white-settler colonialism."
Background and Resources:
Read more about the environmental and climate impacts of forest protection and logging below:
The forests of the Pacific Northwest have the potential to take up and store as much if not more carbon per acre than any other forest in the world – including the Amazon rainforest (Law 2018, Keith 2009, Krankina 2014). Throughout the region, forests also provide clean air and water, food, habitat, cultural significance, and recreation opportunities, all while naturally removing carbon from the atmosphere. With more protections and broad reforms to forestry practices, these forests can not only be a powerful tool for combating climate change, but can also help this region to adapt to the worst effects of global temperature rise through protecting local freshwater resources and biodiversity, and increasing community resilience to wildfire.
Federal public lands, including those managed by the Bureau of Land Management and National Parks Service in the Department of Interior, have the potential to draw down and store huge amounts of carbon — so long as they are protected from logging (Krankina et al. 2012, 2014). In fact, even the modest regulations put in place in the 1990s to curb logging on public lands, in an attempt to provide some protections to endangered species and water quality, have resulted in a transition from National Forests acting as a source of carbon pollution, due to unrestrained logging activities and their associated emissions, to instead allowing more acres of these public forestlands to more effectively mitigate the climate crisis by sequestering atmospheric carbon on to the landscape (Turner 2011, Krankina et al 2012). Yet even these limited protections have been rolled back on BLM lands under a new management plan and increased timber targets, which is allowing the timber industry to once again reduce these forests' ability to sink and store atmospheric carbon long-term, further accelerating climate change.
Post-fire logging typically removes most of the remaining trees and involves intense road building and maintenance, the planting of non-native species and the application of toxic herbicides. The combined impacts of these actions disrupt forest health, degrade habitat, harm forested watersheds, and impact aquatic ecosystems by driving erosion and removing potential habitat in the form of woody debris (Karr et al. 2004, Donato et al. 2006, Reeves et al. 2006).
Logging emits far more carbon than even severe wildfire (Law et al. 2018). While fire-killed trees may take several decades or even centuries to decompose, during the logging and milling process, most of the carbon is rapidly released into the atmosphere (Smith et al. 2006, Gower et al. 2006). Post-fire logging undercuts the natural sequestration and storage capacity of post-fire forests and contributes to carbon emissions that worsen climate change.
In congressional testimony to the House Subcommittee on Resources (November 10, 2005, hearing on HR4200), University of Washington Professor Jerry Franklin said "Timber salvage is most appropriately viewed as a 'tax' on ecological recovery."
Read the project documents for the proposed HLB MITA, Wild and Woolly, Mid Indian Salvage, and Archie Creek Salvage sales.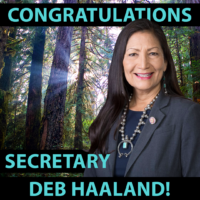 ###
Cascadia Wildlands works to defend and restore Cascadia's wild ecosystems in the forests, in the courts, and in the streets.
Oregon Wild works to protect and restore Oregon's wildlands, wildlife, and waters as an enduring legacy for future generations.
Klamath-Siskiyou Wildlands Center protects and restores wild nature in northern California and southern Oregon.