It has been a rocky road for many businesses over the last few months, and it is imperative we as a community help out those that have done so much for Cascadia Wildlands over the years and who share the values we hold closely — big trees, raging rivers, wolves howling in the back country, and a burning passion to keep it wild in our special bioregion. If you are able, be liberal with that stimulus check or those expanded unemployment payments to help ensure these business are around once this gosh-darned virus runs its course.
Of course, we couldn't name them all as hundreds of businesses have had our backs over the years, and we are grateful to the incredible and deep business community that has supported Cascadia Wildlands since our inception. Share the love, wear a mask, and stay safe out there, friends!
In solidarity and for the wild,
—— Cascadia Wildlands
---
Tacovore: Everyone's favorite walk-up counter came back from the COVID-19 knockdown with a vengeance for Cinco de Mayo by releasing margarita kits (you supply the tequila and triple sec) and their scrumptious handmade chips and salsa and guac. They are now open Thursday-Sunday 12 pm-8 pm for takeout so your carnitas torta or pescado taco wait is finally over. Ordering info here.
Opine Cellars/Agate Alley Bistro/Hey Neighbor! Pizza House: Fine wine lovers don't despair. Opine Cellars has you covered so you can sip away the COVID-19 blues. Bottles can be purchased with your delectable takeout orders at Agate Alley Bistro (Agate Alley pinot noir and pinot gris) or across 19th Street at Hey Neighbor! Pizza House (Pizza House red and Pizza House white). This is one-stop shopping just south of Hayward Field.
Mountain Rose Herbs: Has there been a better time to become a soap maker, expand your spice rack or make your own tinctures? Secure all your bulk goods and natural body products from long-time business partner/champion Mountain Rose Herbs. Their website is full of DIY activities and recipes and will help fill any free time you may have during lockdown. Ordering info here.
Wicked Kind: Secure your award-winning ganja from any number of retail outlets around the state from these green thumbs based in Portland. Need a wicked attitude adjustment? Scoop up some of their Mac 1 or Alien Rock Candy then bag your favorite peak or stream that show you missed. These cherished nugs are not just grown, they are birthed from the loving loins of Gaia herself, perfect for fighting off this godforsaken pandemic. Varieties and purchase locations here.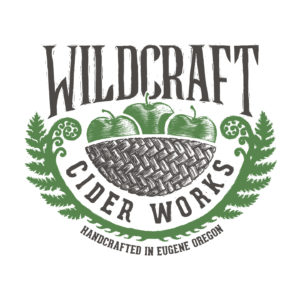 WildCraft Cider Works: Your hard cider itch during the quarantine can be scratched down on the west side of Skinner's Butte at WildCraft. Free shipping on $40 or more in bottle/case sales. Anticipate some exciting new releases with curbside pick-up and streamed live music events in late May, including Cascadia Wildlands-inspired Howlin', a new concoction sure to get you howlin' like a wolf outside your window at 8 pm. New releases and ordering info here.
Doak Creek Native Plant Nursery: Perhaps you have taken home a sword fern, red flowering current, or evergreen huckleberry centerpiece from a past Wonderland Auction. There is not a better place or nursery proprietor to secure your native plants for landscaping or land rehabilitation than Doak Creek Native Plant Nursery, tucked away in the Coast Range near the hamlet of Lorane. Open by appointment and local delivery available. Catalog of species and contact info here.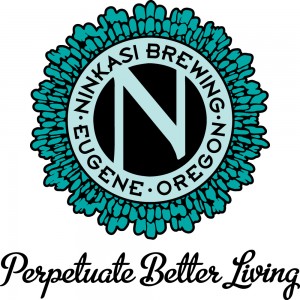 Ninkasi Brewing Company: Its recently opened Better Living Room restaurant in the historic Whiteaker neighborhood is open for mouthwatering takeout and unique pilot brews to go in 32 ounce crowlers. They are busy prepping for an on-site re-opening as restrictions ease with patio dining anticipated. If it is simply their flagship beer you are after, Ninkasi bottles and cans can be found inside grocers across the region. Try the recently released G.O.A.T. pack, a smorgasbord of IPAs, which includes the Juicy Domination Tropical that ups the citrus-hop ante. Ninkasi Better Living Room ordering info here.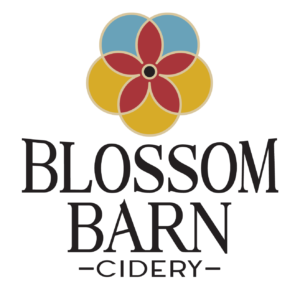 Blossom Barn Cidery: A unique new cidery with Cascadian roots, Blossom Barn specializes in dry pear ciders with fruit sourced from the family farm and other orchards in the Rogue Valley. Free local delivery to the Willamette and Rogue Valleys by calling/texting 541-514-2347. With your cider delivery you will likely also receive a virtual and irresistible teddy bear hug from the owners. More info on cider varieties and outside-the-Willamette-and-Rogue-Valleys shipping info can be found here.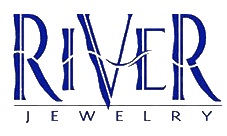 River Jewelry: Engagements, anniversaries and other life milestones are still happening amidst the global health crisis. There is not a better place to secure your rings, pendants, studs and other fine jewelry than River Jewelry in downtown Corvallis. In addition to making fine pieces, the owner has dedicated his life to field checking public lands timber sales and climbing in the upper canopy of threatened forests looking for the elusive red tree voles to buffer the habitat from logging. Since the retail shop is currently closed, it is best to email owner Reed Wilson here to talk about your jewelry desires.
The Wheel Apizza Pub: This pizzeria/brewery by the tracks on the southwest side of Skinner's hasn't skipped much of a beat since the pandemic overtook the world. Call in your to-go orders of crippling New Haven-style pies (thin and naturally leavened crust with the perfect char), fresh salads and 32 oz. crowlers of house-brewed craft beer, like the not-to-be-missed, crisp Quest Pils. Added bonus is the Garcia or Trey licks pumping during pick up. Open M-W 4 pm-8 pm, Th-Sun 12 pm-9 pm. Ordering info here.

TJ's Gardens: A regular sponsor of Cascadia Wildlands events, TJ's has you covered as Eugene's premier vertically integrated and community-minded cannabis company. They will deliver to your doorstep or you can head down to one of their three dispensaries in Eugene or find their product on shelves outside of town. These good folks initiated the Forrest Initiative, which serves the needs of underserved families by providing no-cost CBD oil for wellness. More information here.
Klink Cycles: Cars are curbed, the air is cleaner and bike transport has been through the roof during the lockdown, and there is not a better place to get set up or repaired than Klink Cycles out on River Road. These bike aficionados live, sleep and eat bikes and will take care of all your needs as your car takes a needed rest. Hours, location and more info here.
Thinking Tree Spirits: Craft spirits at their finest can be found down in the Whiteaker on Jackson Street. While picking up your bottles of Gifted Gin, Whiteaker Rum or Mainstage Vodka, scoop up a half gallon of hand sanitizer to help reduce the spread of the virus. These fine folks, who are in the midst of an on-site expansion, have been on the frontlines of the coronavirus battle by producing mass quantities of sanitizer to keep us safe. Drive-up hours are Monday-Friday 10 am-3 pm or visit the website for large bulk orders. More information here.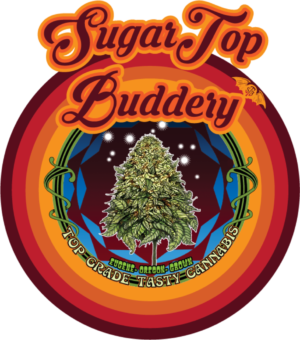 SugarTop Buddery: This Eugene-grown, mouthwatering cannabis can be found throughout dispensaries in Oregon, and prominently in the Eugene/Springfield area. A fixture at Cascadia Wildlands events, SugarTop is known for its boutique flower and variety packs of stubby bats tucked into a box, and passionate commitment to our community. Roll that stubby pack in your tee-shirt sleeve and you will be the coolest thing since a '50s greaser. More info here.
Falling Sky Deli: On May 1, Falling Sky busted through the troposphere and let it pour again by re-opening its deli on the edge of the Whiteaker neighborhood. Its mouthwatering, house-cured pastrami reubens and much of the deli's classic menu are back as are family-style dinners, all through curbside takeout or delivery. Don't forget a growler, crowler or bottles of their house-made craft beer with your order to really make it pour. Ordering and more info here.
Caddis Fly Shop: Spring has sprung and that means the bite is on on local rivers. And there really is no better place to socially distance than floating down or standing on the banks of the McKenzie and Willamette Rivers. Pick up all your fly gear through Caddis Fly's online store or call in your order for curbside pickup. Check out the Caddis Fly blog too for informative tips, reports and how-tos. More info here.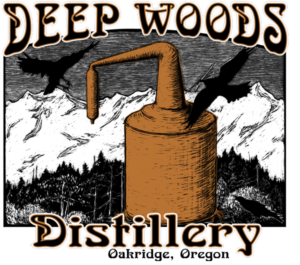 Deep Woods Distillery: Got cabin fever during the COVID lockdown? Then get off your ass and head to the wilderness, mountain bike the trails, or check out the upper Middle Fork Willamette River southeast of town. As you pass through Oakridge, head to historic uptown, and stop off for some bottles of sin, like Fir of the Doug. Load with ice, mix with tonic, squeeze a lime, and let life's worries flutter by like a butterfly. Best to call 541-968-4623 first and ask for a one-eyed pirate named Mick. More info here.