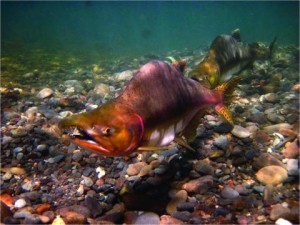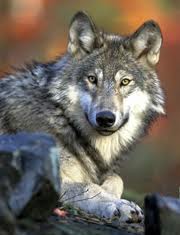 We are also still embroiled in settling our Oregon wolf lawsuit and negotiating our way through a very complicated political and legal dynamic. And the judge has just ordered us to go through this same process with our marbled murrelet lawsuit. These are important undertakings on behalf of imperiled critters, and we feel your presence in all our deliberations.
I hope that you can see from all of this that we need for this partnership to continue and expand. I hope also that you understand that Cascadia Wildlands is one of the most effective and economically efficient organizations in our field, and that when you support us good things happen for wildlife and wild areas. Please make a donation and a commitment to act—we need both to keep it wild.
Thank you,
Bob Ferris
Executive Director
One of the things that differentiates Cascadia Wildlands from other conservation and biodiversity organizations is that we—staff, board, donors, and friends—act like a community regardless of where we live. We work, play and share our deep feelings for the resources we endeavor to enhance in manners unlike other organizations.
We are successful because we are different and often difficult to define. And we are different because of the level of engagement exercised by all who are connected with our community. If you are new to this community below are ways that you can become engaged directly with our work. And if you are already dialed in to Cascadia, you might find additional avenues for engagement.
Share our web posts and blogs using the radio buttons on the bottom of each page.
Cascadia Wildlands holds a number of fun events throughout the year—we work hard and we play hard. Our three main ones at this point are:
Consider being an Ambassador for Cascadia Wildlands by telling our story at events
Enjoy the Wild Things and Wild Places we all Work to Save!
We like it wild (and know you do, too)